Logitech launches G413 series mechanical keyboards in full and compact layout
Earlier this week, Logitech released two new mechanical gaming keyboards: the G413 SE and the G413 TKL SE. Tactile mechanical switches made of PBT plastic are used in the new Logitech keyboards, which are said to be extremely durable.
LED lighting and a black-brushed aluminum-magnesium alloy top case are included in Logitech G413 SE and G413 TKL SE keyboards. There are six-key rollover anti-ghosting features in Logitech mechanical gaming keyboards. Rather than including a number pad, the Logitech G413 TKL SE is a more compact version of the G413 SE.
Specifications and features of Logitech G413 SE and G413 TKL SE
Other than the white LED lighting and the black-brushed aluminium-magnesium alloy top case, the Logitech G413 mechanical gaming keyboards are relatively unassuming. The Logitech 'G' logo appears in the upper right corner of both keyboards. Gaming-grade mechanical switches made of (Polybutylene terephthalate) PBT plastic can be found in both keyboards.
The full-size keyboard layout of the Logitech G413 SE has already been mentioned. It's a tenkeyless design with no numeric pad on Logitech G413 TKL SE for a smaller footprint. New Logitech mechanical gaming keyboards are compatible with Longhua switches, according to a Logitech spokesperson, Derek Perez. This indicates that the keyboards can be customized in the future with replacement keys. Cherry MX-style switches are said to resemble the feel of the keys.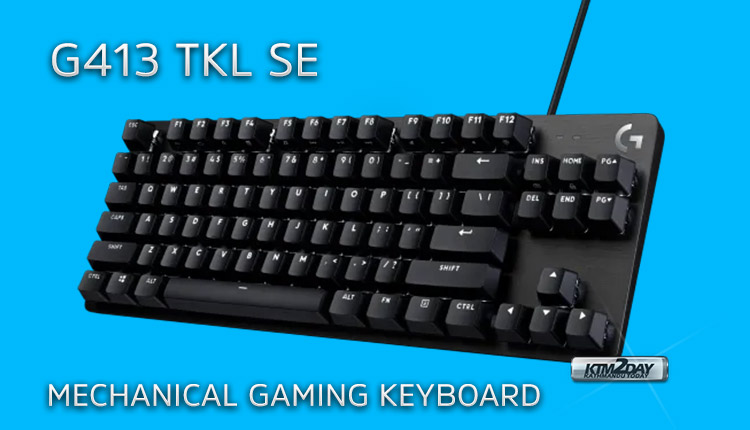 The Logitech G413 SE weighs 780 grams and measures 435x127x36.3mm. When it comes to size and weight, however, the Logitech G413TKL SE measures 355x127x36.3mm and is 650 grams heavy. There is a 1.8-metre cable connecting the two keyboards, which should be noted.
Price
There is no denying that the Logitech G413 SE is significantly less expensive than most mechanical keyboards. Custom mechanical keyboards can cost well over $200 for the best gaming keyboards. In spite of this, Logitech's G413 is still available at an MSRP of $89.99 – and is currently on sale for just $49.99 at Best Buy; $59.99 at Amazon; and $69.99 at the brand's own store.
They'll be available in February from the official Logitech website and worldwide retail outlets. Both come with a limited hardware warranty of two years.