Madhya Bhotekoshi Jalavidyut opens IPO for general public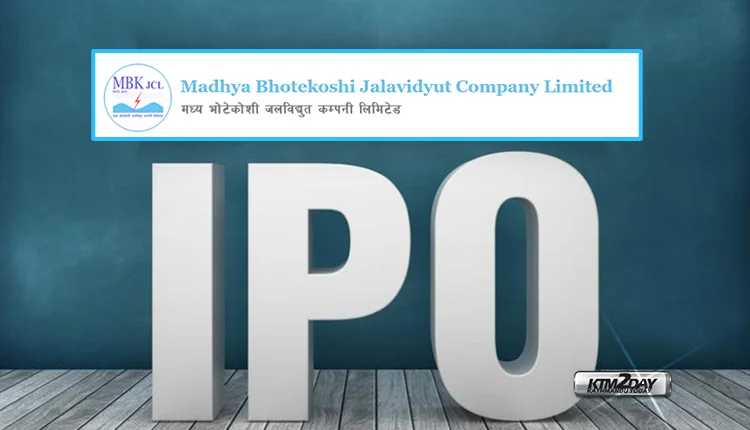 Madhya Bhotekoshi Hydropower Company has opened sale of primary shares (IPO) to the general public. The company is ready to sell 9 million shares worth Rs 900 million to the public.
Out of which 4 percent or 360,000 shares are being sold to the employees and 5 percent or 450,000 shares are being distributed to the collective investment fund and the remaining 81.90 million shares are being sold to the general public.
The IPO, which is open from Wednesday, October 6 until October 11 will be accepting a minimum of 10 lots and a maximum of 10,000 lots shares. The general public will be able to apply for shares from all the banks and financial institutions and their branch offices that have been given permission by the Nepal Securities Board with C-ASBA facility. Global IME Capital, the company's securities issuance and sales manager, said that applications can also be made online using 'Mero Share'.
Even though it is a large amount of IPO, looking at the recent public interest in the IPO, it seems that only at least 10 lots can be applied for. According to the criteria set by the Securities and Exchange Board, a minimum of 10 shares should be awarded to lucky applicant.
If the number of applicants is more, it has to be done through lucky draw for distributing 10 lots of shares. According to the 81.90 million shares to be sold to the public, only 819,000 will get 10 shares. As the number of applicants is more than 2 million, there is no need to apply for more than 10 lots.
The general public will be able to apply only for the remaining 8.19 million shares till October 11.