Mahindra Scorpio Classic 2022 Launched with updated looks and features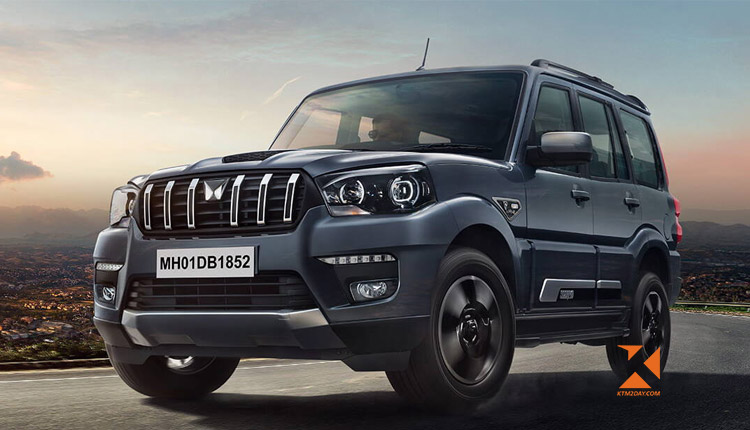 The new Scorpio Classic 2022 has been released by the Indian automaker Mahindra & Mahindra. This Friday, the company introduced the new Scorpio Classic to the Indian market.
The Scorpio Classic from Mahindra now comes in two different iterations: the "Classic S" and the "Classic S11." In addition, the Scorpio N was recently introduced to the general public by the company.
The new generation of the Scorpio Classic has been updated both visually and mechanically from the previous generation. New company branding is prominently displayed. The company has additionally modified the grille's initial appearance.
The new Scorpio Classic, the manufacturer claims, lowers its owner 55 kg compared to the previous model.
Even better, its fuel efficiency is 14% higher than that of the previous generation. The second-generation mhawk engine in the Scorpio Classic 2022 produces 130 horsepower and 300 Nm of torque. A 6-speed manual transmission is an option.
Also included are LED daytime running lights, LED fog lights, a 9.0 inch touchscreen infotainment system, and 17 inch alloy wheels. The vehicle has advanced safety features such an automatic door lock, a speed warning, a seatbelt reminder, a warning light for the emergency brake, and anti-lock brakes (ABS).
There will be five color options for the Scorpio Classic 2022, the company says: red, black, silver, white, and grey. The company has stated that the Scorpio Classic 2022 market pricing will be made public on August 20.
Experts predict that it will retail for between INR 11 Lakh and INR 16 Lakh in the market. In 2022, the Scorpio Classic will go up against the XUV300, the Bolero Neo, and the Bolero.