Mahindra Tractor Yuvo 415 DI launched in Nepal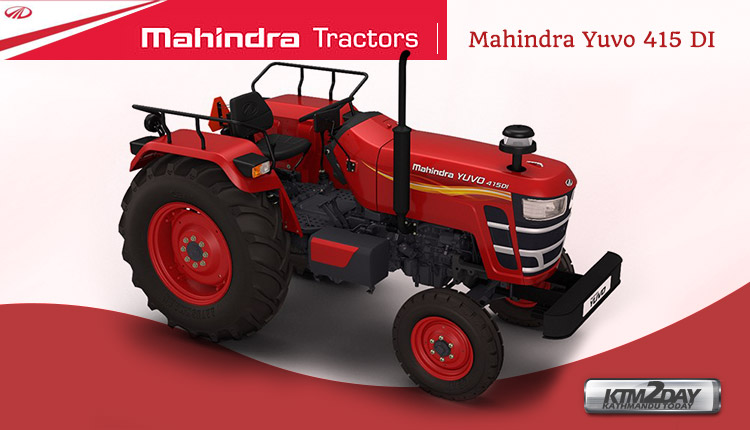 Mahindra has launched the Mahindra Yuvo 415 DI tractor in Nepali market . The tractor was launched at an event on the ongoing 3rd AgroTech International Fair 2019 .
The Mahindra Yuvo 415 DI tractor is powered by a naturally-aspirated 4-cylinder engine, the new Mahindra 415 DI sets the benchmark in power with a maximum output.
It also offers maximum torque at 158 Nm as well as a powerful backup torque that allows the tractor to perform in all heavy agri applications – features that are among the best within the category.
Mahindra 415 DI is equipped with highest torque in its category,optimized gear speeds, hydraulic lift capacity of 1500 kg and best-in-class PTO.
The fuel-efficient engine lowers overall cost of operations ensuring better earning possibility.
Customers looking for a solution which is a combination of power as well as good fuel efficiency will find their answer in the Mahindra 415 DI. The tractor comes equipped with a smooth PCM transmission and optimal gear speeds which help in higher coverage at low fuel costs.
With features like PCM transmission, 1500kg lift capacity, highest max torque, optimized gear speeds and wheel torques the new Mahindra 415 DI will be best suited for agri applications like rotavator, cultivator and thresher.
In addition to sheer power, and ability to be useful in a wide range of applications, the New Mahindra 415 DI offers another surprise in the form of low maintenance cost which will prove to be a boon to farmers.