Mediatek plans to compete with Qualcomm in the Windows PC market segment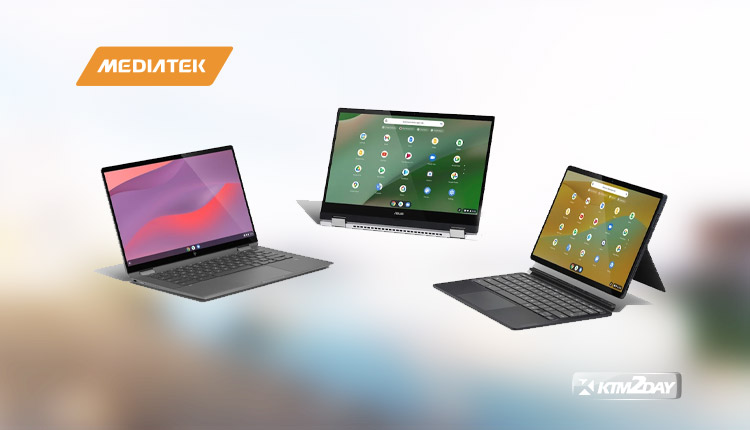 MediaTek's execs have stated their intention to release ARM chips for personal computers once again. MediaTek is now competing with Windows chipsets on the ARM platform, while Qualcomm's Snapdragon dominates the PC market. Nevertheless, information is still limited.
Executives from MediaTek, speaking at a CEO meeting the company held, stated that they expected the PC industry to grow to be worth $40 billion, and that they planned to capitalize on this growth by promoting their Kompanio mobile CPUs.
As the fourth largest semiconductor manufacturer in the world, MediaTek does not have its own process facilities. The company's current goals include the development of 5G wireless communication infrastructure, as well as Bluetooth, Wi-Fi, and laptop display ICs.
MediaTek vice president Vince Hu has stated, "MediaTek plans to migrate to a place with enormous potential." Furthermore, he stated, "We see CPU and GPU as the backbone of the company and are extending our investments."
This is viewed as a desire to create the CPU and GPU in-house as opposed to outsourcing the work to a third party like Qualcomm does.
Despite facing stiff competition from AMD and Intel's X86, Qualcomm has introduced multiple generations of ARM laptop chips to the market.
Qualcomm bought Nubia in an effort to improve its ARM design capabilities, but it is now in a legal dispute with ARM. ARM contends that Nubia's design is outside the scope of Qualcomm's current licensing conditions.
MediaTek is the industry leader in Chromebooks, and that's why it decided to take on the PC market. MediaTek officials claim this is due to the company's status as a frontrunner in the supply of ARM chips for Chromebooks.
MediaTek just released the Kompanio 520 and 528, two low-cost chipsets for Chromebooks. The company already has Kompanio 1380 and Kompanio 1200 chipsets for the premium range.
Chief executive of client computing at MediaTek, Adam King, is in charge of the company's expansion into the personal computer industry.
For nearly four years, King worked as a marketing executive for notebook products powered by Intel's 4th through 6th generation mobile Core processors, and for six years, he was responsible for designing Intel's client platforms.
However, King remains silent. "In the end, I think ARM-based Windows will be the winner," King stated. This is a trend that cannot be stopped, and there are many challenges ahead. However, "the benefits are also obvious," King said.
MediaTek officials have been dropping hints about a PC market entry since at least last year.
Before that, it had declared it would not enter the PC market in the Windows 10 generation because of the lack of opportunity.