Microsoft Teams turns your iPhone into a Walkie Talkie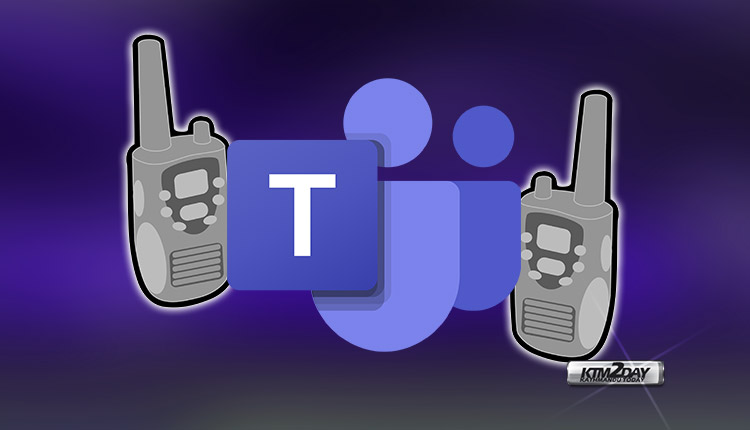 Microsoft Teams' 'Walkie Talkie' mode works on Android devices and on the iPhone. Learn how to activate it in a few steps.
The Walkie Talkie feature of Microsoft Teams, available on the Android platform since several months, is now coming to iOS devices. From now on, iPhone and iPad users will be able to use the "tap to talk" feature, just like traditional radio devices.
Microsoft wants workers to carry as few devices as possible. Precisely, classic Walkie Talkie transceivers are usually much larger, heavier and more limited equipment than current mobile devices.
The Redmond-based company explains that Microsoft Teams' Walkie Talkie feature leaves interference issues behind, offering a clear, instant voice through the cloud. In addition, it eliminates distance restrictions from analog devices.
As Walkie Talkie works via WiFi or mobile data, a worker will be able to communicate with another counterpart on the other side of the planet, with the same naturalness as with a traditional Walkie Talkie, but directly through their mobile device.
How to turn on the Walkie Talkie feature in Microsoft Teams?
Open the Microsoft Teams app.
Tap on the three dots in the lower-right corner.
Locate the Walkie Talkie app.
Tap on "Reorder" and drag the Walkie Talkie app to the main menu.
Press "Save".
To start using Walkie Talkie in Microsoft Teams you must enter the function menu and select a Channel to connect. Once that step is done, it simply remains to hold down the microphone button to share audio in real time.
The Walkie Talkie feature in Microsoft Teams continues to run in the background and can be used even with the phone locked with compatible push-to-talk (PTT) button headphones.
As the feature is gradually rolling out on iOS, it may not yet be enabled on some apple devices. We recommend that you update the Microsoft Teams app to the latest version to start using tap-to-talk services.
Android users, on the other hand, already have this feature for some time. And, of course, they will be able to be part of the channels with iPhone or iPad users, since Microsoft Teams works independently regardless of the platform.