Microsoft launches Windows 10 Version 21H2. What's new in this update?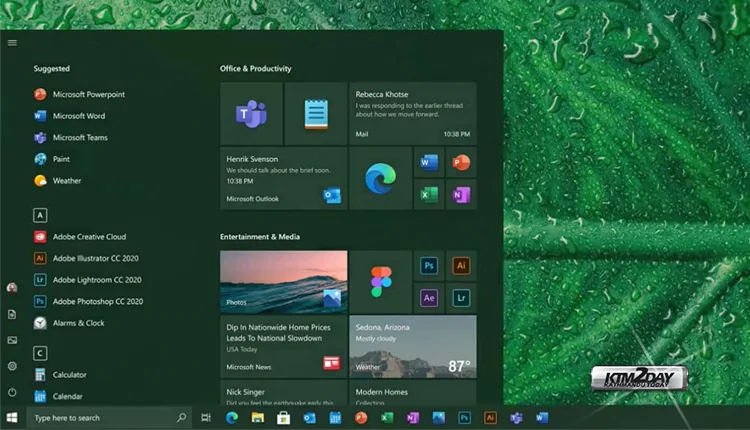 Windows 10 November 2021 Update, which brings the operating system up to version 21H2, has begun rolling out, according to Microsoft. According to a statement from Microsoft, the Windows 10 service cadence will be matched to Windows 11's.
To ensure a smooth upgrade, Microsoft's vice president John Cable said, "We are taking a deliberate approach to the delivery of the November 2021 Update as we have with past releases." Consequently, the update may not be available to you right once since we are limiting availability to provide a reliable download experience for everyone. Before the feature update is released, we want to make sure that it is a good experience for all of you.
In terms of new features, Windows 10 version 21H2 is "scoped to focus on productivity, administration, and security," as Microsoft puts it. However, there isn't anything to be concerned about. More than 1,400 new mobile device management (MDM) policies have been included, as well as improvements to Universal Print and support for dynamically delivering Azure Virtual Desktop-based (virtual) apps to a physical Windows 10 PC in this latest version to the Universal Windows Platform (UWP).
More interesting is Microsoft's new service cadence for Windows 10, which many had speculated about after this release.
Mr. Cable explains that Microsoft plans to shift its Windows 10 release calendar to match with the Windows 11 release tempo, aiming for annual feature updates. After the November 2021 Update, we will rename the servicing option for new releases to the General Availability Channel, replacing the existing "Semi-Annual Channel" designation for the servicing option. As a result, Microsoft has set a release date for the second half of 2022 for the next Windows 10 feature upgrade. Windows 10 will be supported at least through October 14, 2025," Microsoft said in a statement.
There will be 18 months of service and support for the Home and Pro versions of Windows 10 version 21H2 beginning today; the Enterprise and Education versions will get 30 months.