Microsoft launches Windows 365 : Cloud PC at a price ranging from $20 to $162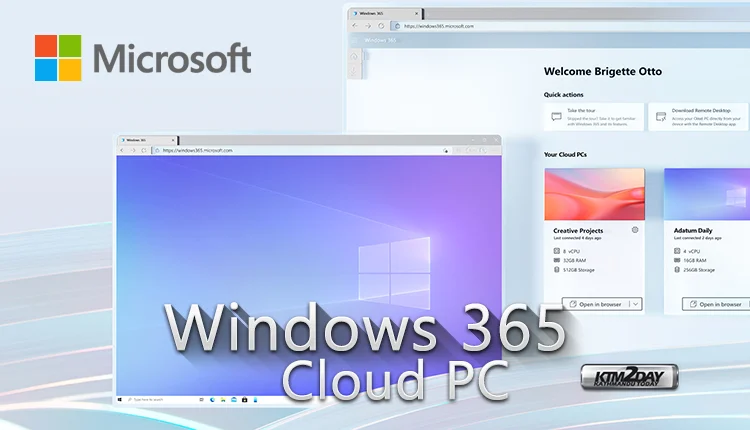 Microsoft announced the launch of Windows 365 , a new cloud computing service that would allow us to access our user session from any browser, hosted in a remote virtual machine.
Windows 365 will be a new line of product in the family of services that has brought the most benefits to Microsoft in recent years : i.e., cloud computing. Azure is the goose that laid the golden eggs for the company, and this new service is a very meaningful evolution within that ecosystem .
Windows 365 will allow access to Windows 10 or Windows 11 from any browser , or also using the Windows Remote Desktop application. The idea is to offer an instant boot experience that presents everything exactly as you left it even if you change devices.
Basically, Microsoft will rent you a version of Windows that you prefer (10 or 11) virtualized on a machine. The company will offer up to 12 different hardware configurations for virtualized machines. Any interested businesses could "create PCs" in minutes and assign one to each employee, without the "inconvenience" of managing physical hardware.
Windows 365 will offer the complete Windows 10 or Windows 11 experience, including apps, data and settings from all your devices.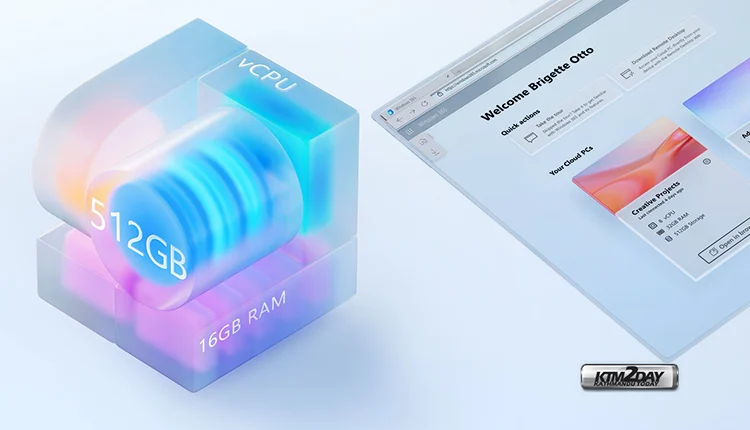 What people are going to pay is for access to the processing power of that hardware , in addition to the convenience that the virtual machine is always accessible in the cloud from anywhere, with added  Microsoft support and their extra layer of security.
Here it will not matter if you have a Macbook, a PC with Linux, a mobile with Android, or an iPad. From any of these devices you can access your virtual Windows PC in the cloud.
While virtualization and remote access are nothing new, this strategy from Microsoft itself is, and it has the potential to change a lot, especially if prices are truly competitive and pay off.
The company says it is certain that this will be a big change for many organizations that have wanted to try virtualization, but for reasons of complexity and cost, have not done so before.
Microsoft already has a great experience of success in the world of software as a service, Office 365 (now Microsoft 365) is proof of this, Xbox is going that way, and with Windows 365 and its hybrid model, they will be able to sell access not only to the software, but the hardware processing power it takes to run it.
Even beyond the business realm, Windows 365 also has potential for the personal user, after all, we are talking about a hybrid model. It is not something that completely replaces your computer, but, it could replace the need to have the most powerful hardware at hand, or to have more than one physical computer .
Windows 365 Pricing
Microsoft officially published the price list for Windows 365, and, I must admit, it is shocking.
Windows 365 Business with a CPU with 8 vCore, 32GB of RAM, and 512GB of storage space costs a whopping $162 per month.
Windows 365 Enterprise with a server of the same configuration will cost a little less – $ 158.
The difference between Windows 365 Business and Windows 365 Enterprise is that the former is for companies with under 300 employees, while the latter is for businesses with a large number of employees.
It is not difficult to calculate that ownership of the most expensive version of Windows 365 Business for a year will cost $ 2,000 per employee: buying a licensed Windows 10 with a powerful laptop or PC will be cheaper.
However, the basic version using Windows 365 Business and Windows 365 Enterprise is much cheaper – atonly $ 20-24.
True, the capacities are much more modest here: one virtual core, 2 GB of RAM and 64 GB of space for storing files. Windows 365 is accessed through a browser or the Microsoft Remote Desktop app. At the same time, users are not limited in any way in launching applications – any programs compatible with Windows 10 or Windows 11 are supported.