MDMS to be implemented from Shrawan, no immediate ban on unregistered handsets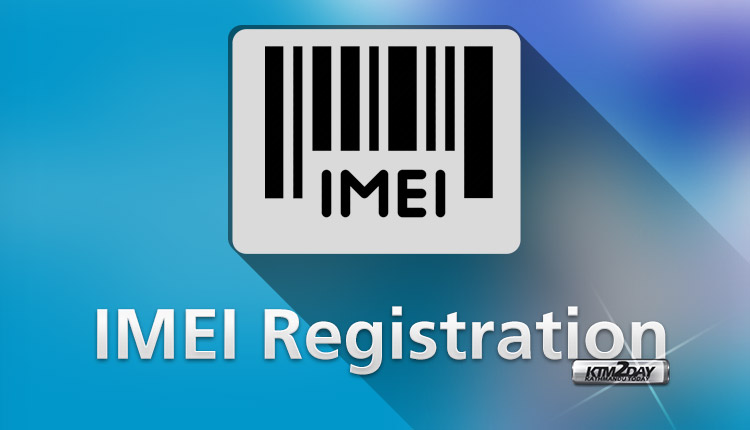 Mobile phones that have entered Nepal without IMEI number registration will not be banned starting from Shrawan 1, 2078(16 July 2021).
Nepal Telecommunication Authority (NTA) has stated that mobile phones bought in the gray market illegally and any mobile sets brought by relatives from abroad will be given extra time throughout the month of Shrawan to register their handsets IMEI.
NEA chairperson Purushottam  Khanal warned not to believe the false information being spread on various social media. He has also requested to register mobile sets in the given time frame otherwise handsets without IMEI registration may not work after the month of Shrawan.
Whereas, the IMEI numbers of the phones bought from the distributors who are officially importing mobile phones in Nepal are already registered before purchase. Hence, mobile phones purchased in local market through official dealers will not have any problems.
What is IMEI ?
IMEI stands for International Mobile Equipment Identity, where "equipment" refers to the hardware of the phone. All devices capable of connecting to the cellular network have a unique ID, and this also applies to certain satellite phones.
Moreover, Dual SIM devices have a separate IMEI code for each card slot, in order to differentiate the two connections. This code is permanently associated with the phone, so it stays unchanged regardless of the firmware version or SIM card.
How to register IMEI in Nepal ?
To register IMEI number of your handset please follow this link to NTA website and register an account and fill in your details.
Link :  IMEI/ESN/MEID Registration
Click on Signup button.
Click on Individual Applicant.
Enter your phone brand and IMEI details( Dial *#06# on your mobile to check your IMEI details).
Fill up the rest of the form and attach picture of your valid ID (Citizenship/Passport).