Nabil Bank cardholders to receive 10 percent discount on Qatar Airways on selected destinations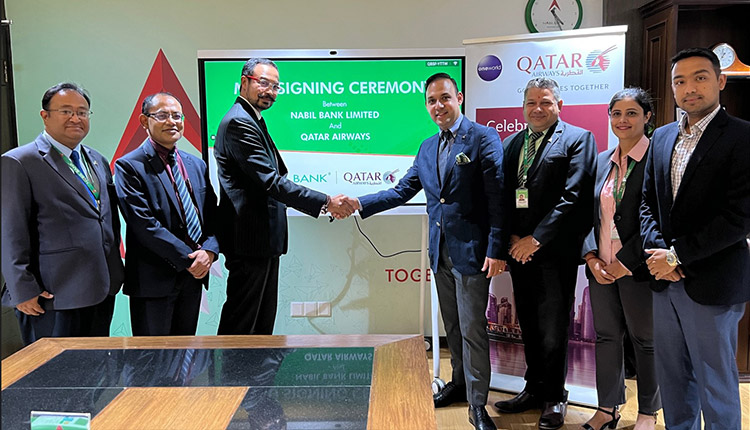 Nabil Bank has entered into an agreement with Qatar Airways to provide special facilities to the bank's card users.
Under this, Nabil Bank card users will apply to selected destinations in Europe, America and Africa and will get 10% discount when purchasing air tickets. This discount will be effective from 17th of Asar.
The MoU was signed by Anil Keshari Shah, Chief Executive Officer of Nabil Bank and Sarik Bogati, Sales Manager of Qatar Airways on behalf of Bangladesh and Nepal Country Manager Mohammad El Imam.
Under the partnership, the 10% discount will apply to business and economy class air tickets, and the bank's card users will have to present their Nabil Bank card to Qatar Airways representatives, the bank said.