Nabil Bank launches i-Card – US$ 500 Prepaid card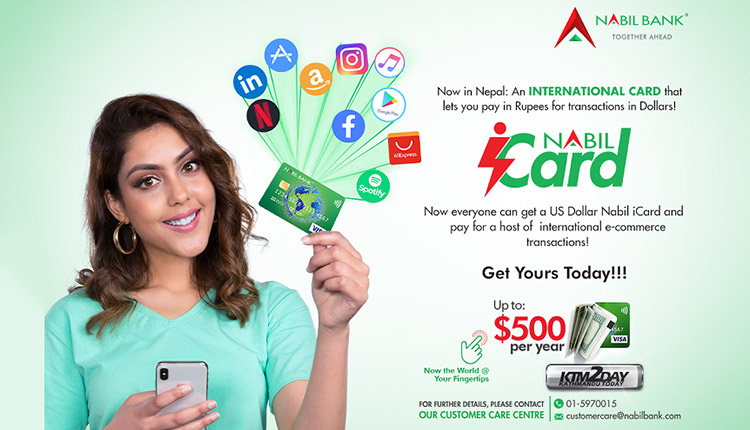 Following the recent directive issued by Nepal Rastra Bank regarding international prepaid cards, Nabil Bank has introduced 'US Dollar Nabil i-Card'.
Customers with a bank account will be able to make a worldwide payment (excluding India) for online shopping through e-commerce sites by using this card which can be loaded with a maximum of US$ 500 per annum .
In order to get the card, PAN card will be mandatory along with the customer's bank account. Customers will be able to exchange US$ 500 worth of convertible foreign currency once or repeatedly in a year.
Nabil Bank, which has been providing timely services to its customers since 1984, has been playing a leading role in launching the latest services in the Nepali banking sector through 119 branches, 185 ATMs and more than 1,500 Nabil remittance agents.