NAC resumes flight on KTM-BKK route after one and half years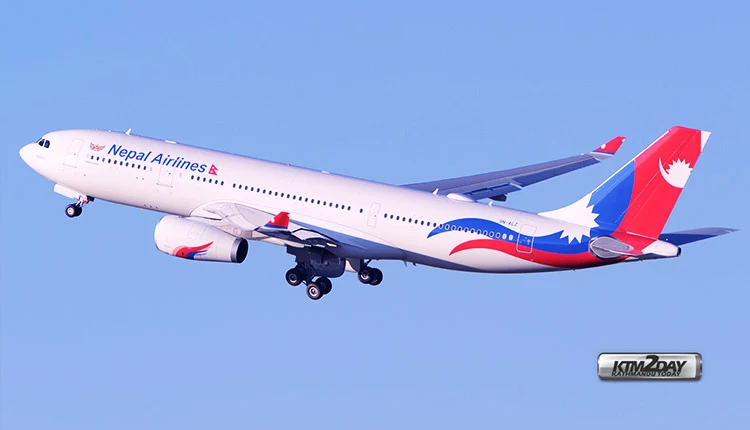 Regular flights between Kathmandu and Bangkok have resumed after a hiatus of more than a year and a half. Since Covid-19, the flights in this route, which had been grounded, was resumed from Monday.
As a result of low passenger numbers, the fare for this destination has increased by an extra Rs 12,000 to Rs 35,000, according to the company. The one-way fare before the pandemic was at Rs 22,000, according to the corporation.
Passengers departing for this destination have a occupancy rate of 70%, while passengers occupancy rate  on arrivals are at a rate of 50%, according to a company employee.
As soon as this regular flight is resumed, the company has stated that tourist from both destinations will have much convenience.
Although Thai Airways hasn't started it's initiative to fly on KTM-BKK route, Nepal's flag carrier Nepal Airlines has been flying twice a week on Monday and Wednesday. The company has been flying Airbus 320 (narrow body) aircraft in this route.
Prior to covid, the corporation had been flying thrice a week in this route. As passenger demand rises, the company plans to increase it's flight numbers.
As soon as Thailand's government announced the opening of its tourist sector, the corporation said it had resumed regular flights.
Starting from October 31, Thailand's national flag carrier – Thai Airways, started flying in several international routes on a regular basis.
According to the Ministry of Aviation, the company has expressed an interest in regular commercial flights from January 2022 on the Bangkok-Kathmandu route. Earlier, Thai Airways had been operating five regular flights a week in this route.
Thai Smile is a low cost airline company founded in 2011 and a subsidiary of Thai Airways headquartered in Bangkok. The company started its commercial flight in 2012.
The Civil Aviation Authority has yet to receive a formal letter from the company regarding ground handling, but the company has stated that it has had verbal discussions with the airline.
The sister company, which was set up to bridge the gap between full service airlines and low cost airlines, had made a profit of 5 million baht in just two years of operation.