Ncell launches 'Sahi Yo! Power SIM' targeting the youths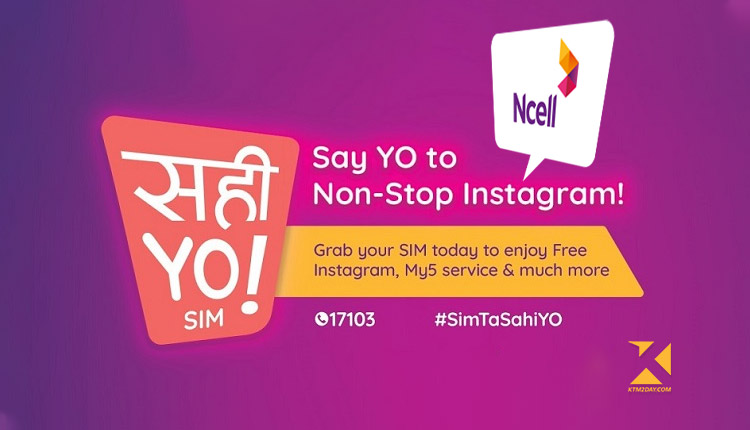 'Sahi Yo! Power SIM', a starter bundle for the youths, has been relaunched by Ncell Axiata Limited.
Social networking sites like Instagram, MyFive, and other popular digital services are included in this package for free.
Customers will be able to purchase this SIM for Rs 97, which includes taxes, starting Monday.
The consumer will receive 200 MB of data for seven days, 20 minutes of net talk time, and 20 net SMS with a main balance of Rs 20 in this SIM.
In addition, consumers who sign up for the Instagram pack can utilize the service for 30 days at a time.
For consumers who sign up for this package, MyFive is also available for free for 30 days.
Customers of the MyFive service can pair with up to five Ncell numbers and pay as little as 50 paise per minute to communicate with the MyFive numbers.
Customers can reactivate their free Instagram and MyFive services after two to six months of using the SIM card if they recharge it for Rs 50 or more, according to the business.
For a total of six months, the free Instagram and MyFive service will be available.
By calling *17164# and pairing any five Ncell numbers under the service, users can interact with more of their loved ones at a more affordable rate, according to the business.
Ncell believes that this approach will meet the communication service requirements of youths and make it simple to access the services they most frequently use..