Nepal adds 10 million 4G subscribers in the past 2 years, an increase of 212%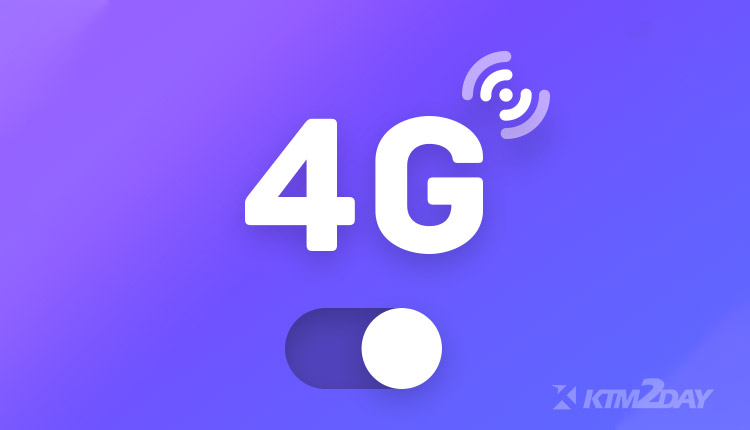 The number of mobile internet subscribers has increased significantly in the last two years since the Corona pandemic.
After the onset of Corona infection in Nepal 1,958,605 mobile broadband internet users have been added from Chaitra 2076 to Poush 2078.
According to the MIS Report of the regulatory body Nepal Telecommunication Authority, the number of mobile broadband internet users has increased by 66.33 percent from Chaitra 2076 to Poush 2078 BS.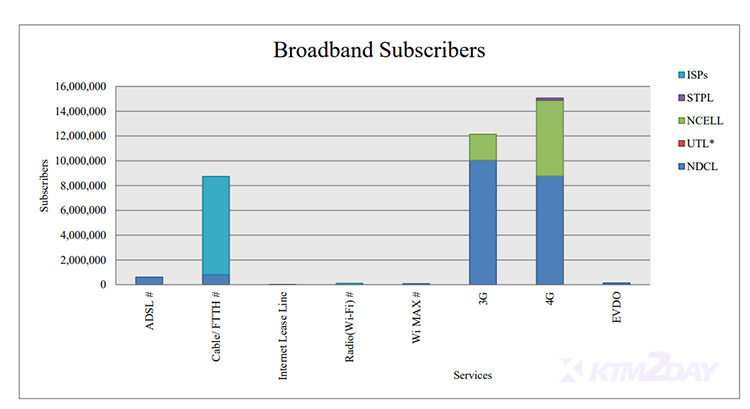 There were 1,65,19,987 broadband internet users in the country in Chaitra 2076. That's 55.29 percent of the total broadband Internet users. At that time, the total number of broadband users was 73.35 percent.
This number has reached 27.478 million customers using broadband internet in Poush 2078. This is 90.90 percent of the total broadband internet users. That's 122.51 percent of broadband Internet users.
Mobile Broadband Internet means 3G and 4G data. While Nepal Telecom and Ncell are operating 4G and 3G services in the country, Smart Telecom is operating only 4G services.
There were 115,062,072 subscribers of 3G and 4,821,342 subscribers of 4G in Chaitra 2076. Coming forward to Poush 2078, the number of 3G users has reached 122,83,750 and the number of 4G users has reached 15,058,269.
Over a period of two years, 3G customers seem to be gradually upgrading to 4G service. 4G's subscribers have also grown significantly in the last 21 months.
In Chaitra 2076, the number of customers of 4G was 4.821 million and in Poush 2078 it has reached 15 million 58 thousand. This means that the number of customers using 4G has increased by 212 percent in the last 21 months.
Most of 4G's customers are from Nepal Telecom. According to the latest MIS report of NEA, Nepal Telecom's 4G subscribers have reached 8.77 million. Similarly, the private sector telecom service provider Ncell's 4G subscribers are at 6.123 million.
In the two years since the Corona transition, Nepal Telecom seems to have succeeded in expanding 4G services. Nepal Telecom has made a lot of 4G customers, surpassing Ncell, which is ahead of it in terms of customers.
In 2076, Nepal Telecom's 4G subscribers base was at 843,000. At that time, Ncell's 4G subscribers were 3.728 million . During this period, Nepal Telecom has added 79,027,000 4G subscribers while Ncell 4G subscribers base has expanded to 23,94,000 .
The number of 4G subscribers of Nepal Telecom has increased by 940 percent while that of Ncell by 64 percent. Another telecom company, SmartCell, has seen a decline in 4G subscribers. According to the NTA report, the number of 4G subscribers has dropped from 249,000 in Chaitra 2076 to 164,000 in Poush 2078.