Nepal Airlines adds QR Code payment to ticketing service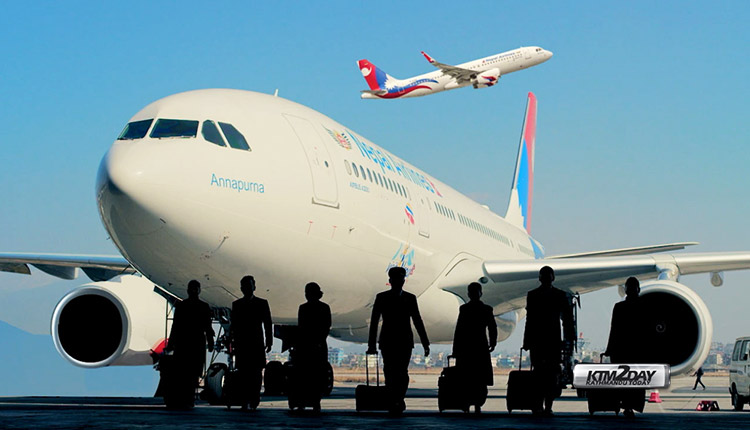 Now it is possible to buy tickets of Nepal Airlines Corporation through digital payment system (QR code). The corporation has started QR scan system in collaboration with Nepal Bank Limited from today.
The service was jointly inaugurated by General Manager of the Corporation Dim Prakash Poudel and Chief Executive Officer of the Bank Krishna Bahadur Adhikari at a function held at the Corporation's Central Office.
General Manager of the Corporation Dim Prakash Poudel said that the importance of digital payment is increasing in the changing environment and added that the Corporation will be adding more sophisticated services in the coming days.
He expressed happiness on being able to partner with the first and oldest bank of Nepal in the payment system and said that it would make it easier to buy and pay tickets even from remote and rural areas.
Chief Executive Officer of Nepal Bank Limited Krishna Bahadur Adhikari said that he had the opportunity to introduce and manage the new technology to bolster financial transactions system of the corporation.