Nepal bans export of medicines, sanitizers, masks amid COVID-19 fears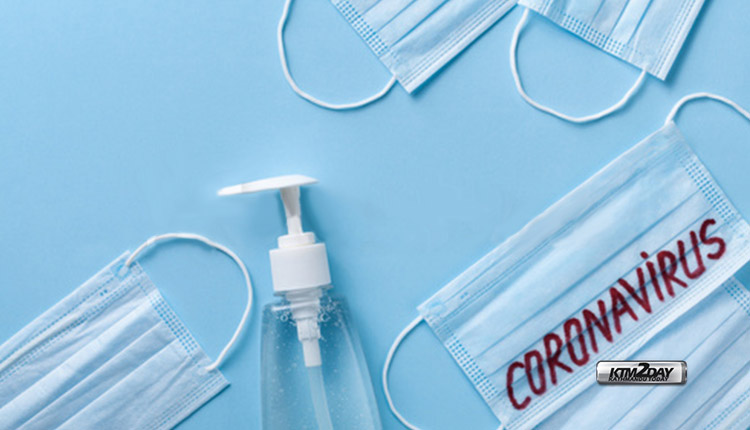 The Nepali government has banned the export of medicines, mask and sanitizers amid potential shortage in the country amid novel coronavirus (COVID-19) pandemic, Nepal's Home Ministry said on Sunday.
The local administrations in different districts and security agencies have been instructed to block any attempt to export these items, the ministry said in a press statement.
As many as two million masks which were seized from different locations during the market inspections will also be utilized within the country, the ministry said.
The move was taken in a series of initiatives taken by the Nepali government in recent days to prevent the pandemic which has infected more than 300,000 people while killing more than 13,000 globally. Nepal has reported a single case of COVID-19 so far.
Kedar Nath Sharma, spokesperson at the Home Ministry told Xinhua on Sunday that the local administrations and the security agencies were instructed to bar export of these items as per the request of Ministry of Industry, Commerce and Supply.
Nepal has been rarely exporting the medicines as it is difficult to get approval for the medicines in foreign countries but the Nepali government fears that they could be exported unofficially amid coronavirus pandemic.
The Himalayan country itself heavily relies on India for most of the domestic demands of medicines.
Hari Bhakta Sharma, executive director of Deurali Janata Pharmaceutical Limited, a leading pharmaceutical company in Nepal, told Xinhua last week that domestic production is covering only 45 percent of domestic demands.
The Nepali government has so far been allowing them to enter Nepal by checking their fever in the border points.
On Friday, Nepali Prime Minister KP Sharma Oli had announced a number of prohibitive measures including suspension of incoming international flights to Nepal and long-distance transport operation amid COVID-19 outbreak.
Nepal has already decided to close down the schools, shopping malls, cinema halls while banning the assembly of more than 25 people at a place.