Find your electricity bills online in absence of NEA's meter reading staff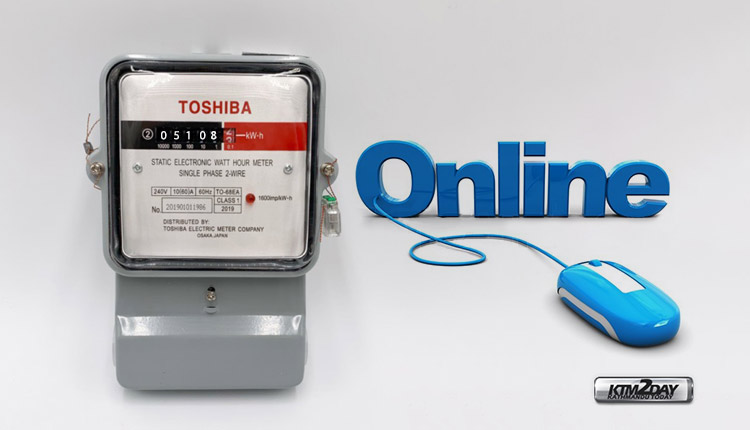 Nepal Electricity Authority(NEA) has launched an online portal for consumers making them easier to figure out their electricity bill online. NEA since April has stopped sending meter reading staff to consumers premises due to restrictions of the lockdown.
This has not only increased the arrears of the customers, but Nepal Electricity Authority itself has been surrounded in financial crisis lately. To solve this, NEA has now resorted to partial automated system in billing and payment. NEA can only migrate to fully automated system once smart meters are installed in consumers sites.
Nepal Electricity Authority (NEA) Executive Director Kulman Ghising said "NEA has provided the facility to it's consumers to read the meter themselves and pay it online when NEA meter readers are absent due to the Corona epidemic".
"For now, we have expanded the online service so that you can pay by meter reading online," said Ghising.
NEA has started a system for electricity consumers where they can check their own meter and pay the tariff online according to the amount of consumption. Sujan Kumar Shrestha, head of the computerized billing and network branch, said that the new software has been developed by the NEA's computerized billing division and launched on Sunday 24th May.
"NEA's industrial and business class customers who have connected three-phase (TOD) meter will also be able to use this system. More than 3 million home-based customers can benefit from this online facility", Shrestha said.
This service has been started from Kathmandu, Pokhara, Biratnagar, Butwal and other major cities. The authority plans to provide this service to all the distribution centers in the same province within a few days by appointing a representative.
To access the online portal, consumers of NEA have to first register with their personal details and a mobile number for username.
They can then login to the portal and fill in the consumed units, in return the portal will let them know the final total bill amount.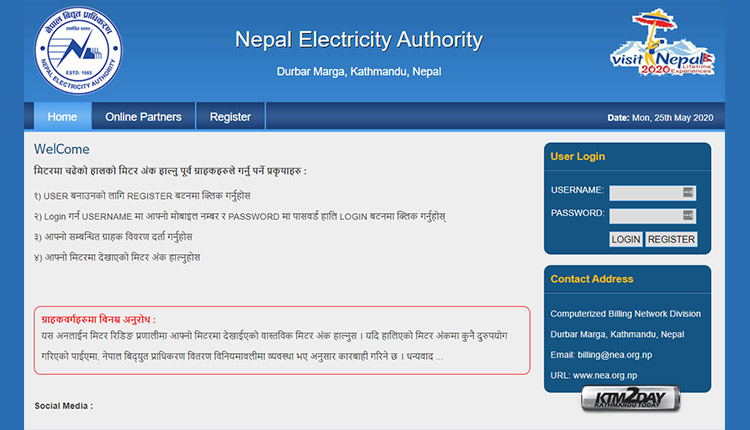 NEA has stated that a registered user can add several meters under one account. One can also add meters for friends,family and relatives.
To avoid errors, registered user can also upload picture of the meter showing the current consumed units.
More than 60 distribution centers in Kathmandu, Pokhara, Biratnagar, Butwal and other areas have been connected to the online billing system since today. The NEA aims to connect all the 199 distribution centers to the system within a few days and read the meters online of all the customers.