Nepal extends lockdown until April 7, intl' flights grounded until April 15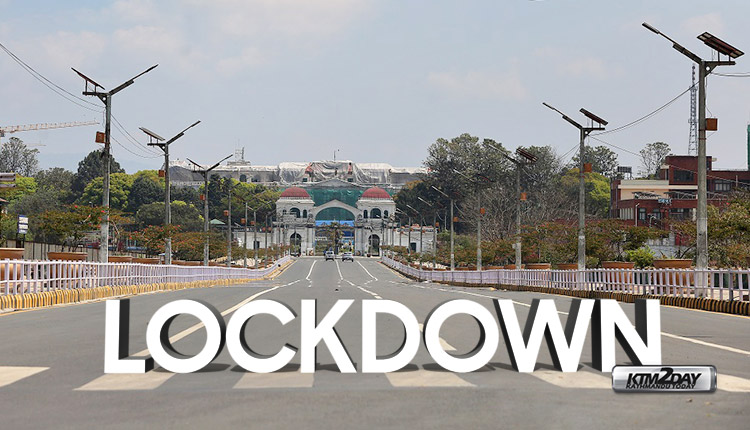 The high-level coordination committee decided on Sunday to extend the nationwide lockdown by a week, until April 7, and the ban on international flights until April 15.
The high-level committee for the control and prevention of Covid-19, headed by Deputy Prime Minister Ishwar Pokhrel, took the decisions in view of the rise in the number of new cases of Covid-19, according to a government official.
"We have reviewed reports from the ground and our preparations to tackle the situation, and decided to extend the present lockdown by a week," the official who was present at the meeting told the Post.
The government had earlier enforced a nationwide week-long lockdown from Tuesday (March 24), a day after a 19-year-old student returning from France via Qatar tested positive for Covid-19. So far, Nepal has reported five Covid-19 cases.
On Saturday, the Health Ministry said another 19-year-old woman who returned from Belgium tested positive for the coronavirus. She had shared the same flight from Qatar with the one who had returned from France.
Two other cases are men—one 32-year-old from Dhading and another 34-year-old man from Dhangadhi—who had returned from Sharjah and Dubai.
Earlier, the ban on international flights was applicable until March 31.
The meeting also decided to allow Nepalis stranded on Nepal-India border to enter Nepal with the condition that they mandatorily stay in quarantine. Hundreds of Nepalis living and working in India are currently stranded on the Indian side with the Nepal government decision last week to completely restrict people's movements through borders with India and China.
Those stranded Nepalis have for long been calling on the government to ensure their return.
The Pokhrel-led committee has also decided to take action against those who have returned from foreign countries but refused to report about their arrival and self-quarantine.
"Such individuals will face action as per Infectious Disease Act," said the official.