Nepal ranks 117th position in Transparency International's Corruption Perceptions Index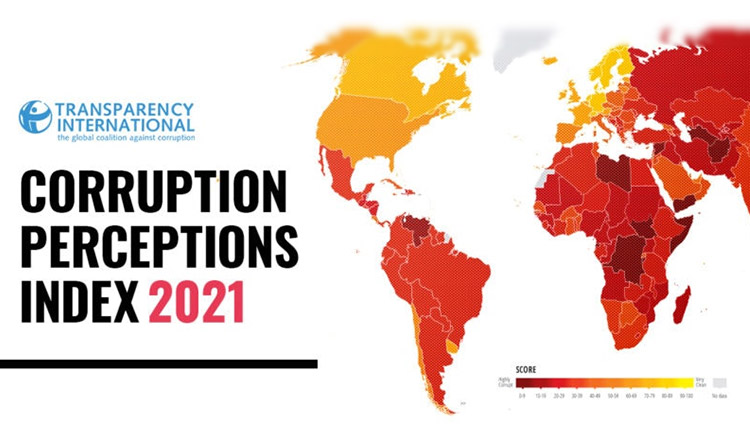 Once again, Nepal is among the world's most corrupt nations. Nepal is one of the world's most corrupt countries, according to Transparency International's (TI) CPI report, released on Tuesday.
Corruption in Nepal is ranked 117th out of 180 countries, according to the report. Last year, Nepal was in the same place. Nepal's score on Transparency International's Corruption Perceptions Index (CPI) has remained stable over the past year and a half.
With an overall score of 88, Denmark, Finland, and New Zealand are the least corrupt nations in the world; South Sudan is the most corrupt with a score of just 11 out of 100.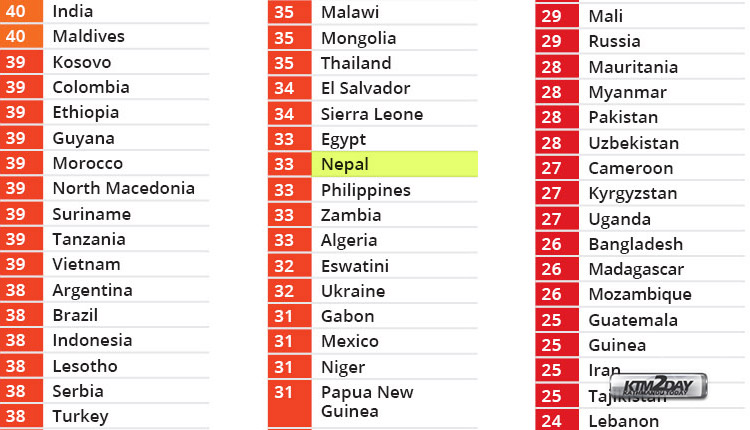 "Surveys by six different organizations for Nepal have shown that corruption and abuse of power in the public sector, infiltration of trade and business, lack of action, lack of access to information, and lack of control of political corruption have been reported," the report stated.
It has also raised questions about public officials, controlling transnational corruption, controlling power and increasing transparency in government spending through Transparency International's annual report.