Nepal Telecom brings Unlimited Data offer on the occassion of Holi festival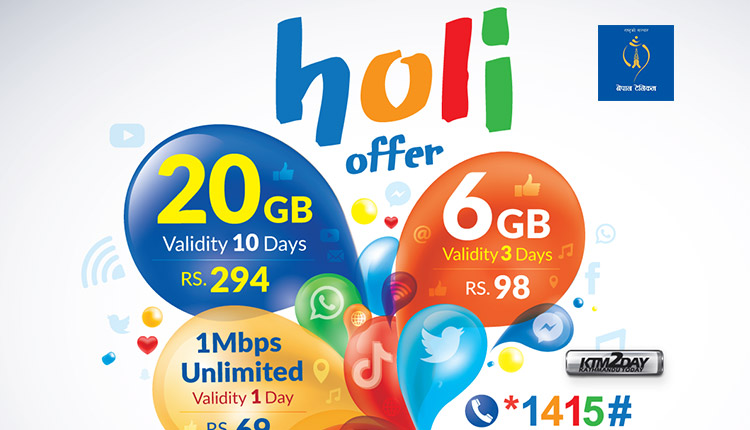 On the occasion of Fagu festival, Nepal Telecom has launched Fagu offer with unlimited data. This offer will be available tomorrow (Thursday) i.e. from 3rd Chaitra to 17th Chaitra.
Under this offer, one Mbps unlimited data will be available for 24 hours at Rs 69, 6 GB data for 3 days at Rs 98 and 20 GB data for 10 days at Rs 294.
This offer can be purchased by dialing * 1415 * 11 # or using 'Nepal Telecom App'.
This offer is valid for 15 days, considering the important festivals of Nepalis, Phagu Purnima and Chaite Dashain.
The company is positive that all customers will benefit from this offer.