Nepal Telecom 2023 – Latest Data and Voice Pack (Winter Offer)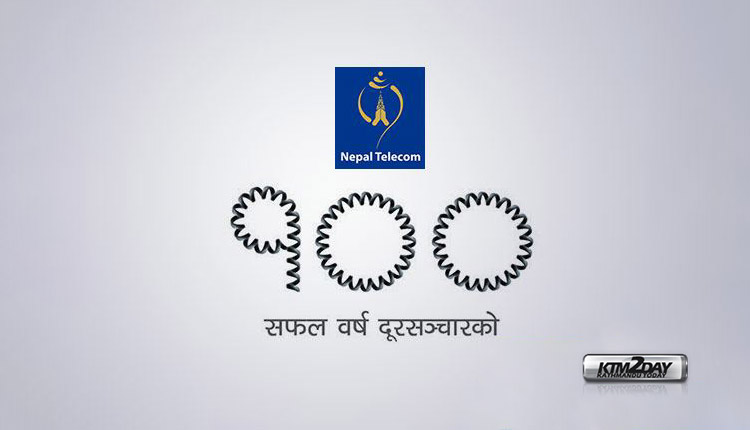 Nepal Telecom being a state owned telco provider has responsibilities to provide the citizens with best services at a minimal amount of cost.
Nepal Telecom provides various voice and data services at a discounted rates through it's quarterly offers. The company has been providing for the past few years – Spring, Summer, Winter and Autumn offers at huge discounts.
The company has bolstered its 4G network across the country now and is readily available in every nooks and corners of Nepal.
Customer can dial *1415# to get ongoing offer and get detail information through official website of NT.
Nepal Telecom Winter Offer 2023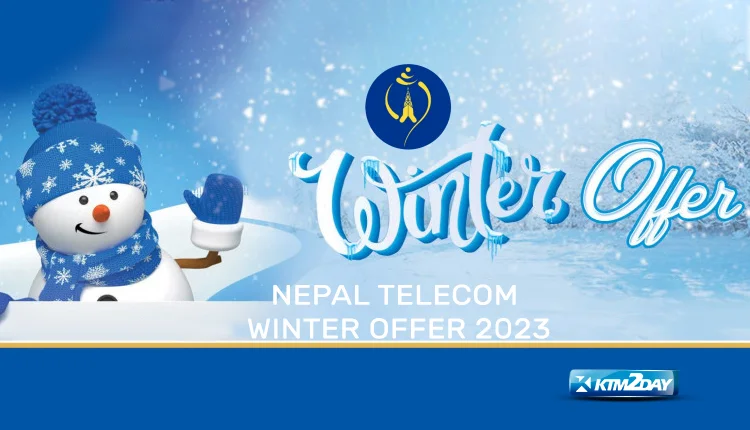 Nepal Telecom's seasonal promotion will go into effect as of today (Thursday).
According to the company, the 'autumn offer' that was being provided previously has been revised to better suit the needs of customers, and a 'winter offer' has been launched.
According to Telecom, the company's affordable prepaid bundle offer will continue to be provided in the winter offer.
Prepaid consumers of the company's mobile service can choose from a number of different packs including internet, voice, and text messaging services for a whole month at prices ranging from Rs 199 to Rs 699.
SAJILO UNLIMITED Postpaid Pack (Rental Inclusive)
☰ SAJILO UNLIMITED Postpaid 599#
Voice
DATA
Price (including TSC and VAT ONLY)
Validity
Day
On Net
 Off Net
Unlimited
250 Minutes
ADD ON Pack
599
30
ADD ON Pack for 599*Unlimited Voice only
1GB/Day s @ Nrs. 299 for 30 day and throttled to 64 kbps (this can be purchased by only who subscribed special postpaid 599 voice unlimited)
OR
Voice
DATA
Price (including TSC and VAT ONLY)
Validity
Day
ADD ON Pack
1 GB/Day speed throttled to 64 kbps after 1GB/Day
(Total Data: 30 GB)
599
30
ADD ON Pack for 599**1 GB/Day data only
Unlimited on Net voice @ Nrs. 299 for 30 Days  (this can be purchased by only who subscribed special postpaid 599 1 GB/Day data)
☰ SAJILO UNLIMITED Postpaid 799#
Voice
SMS
DATA
Price (including TSC and VAT)
Validity
Day
Add On Pack
On Net
off Net
All Net
Unlimited
500
200
1 GB/Day speed throttled to 64 kbps after 1GB/Day
(Total Data: 30 GB)
799
30
*
☰ SAJILO UNLIMITED Postpaid 999#
Voice
SMS
DATA
Price (including TSC and VAT)
Validity
Day
Add On Pack
All Net
All Net
Unlimited
400
2 GB/Day speed throttled to 64 kbps after 2 GB/Day
(Total Data: 60 GB)
999
30
*
☰ SAJILO UNLIMITED Postpaid 1499#
Voice
SMS
DATA
Price (including TSC and VAT)
Validity
Day
Add On Pack
All Net
All Net
Unlimited
1000
4 GB/Day speed throttled to 64 kbps after 4GB/Day
(Total Data: 120 GB)
1499
30
*
* ADD-ON packages
a) 1 GB Data with Validity of 1 Day @NRs. 30
b) 2 GB Data with Validity of 1 Day @ NRs. 40
c) 4 GB Data with Validity of 1 Day @ NRs. 50
d) 20 OFF NET VOICE Minutes with validity of 1 Day @NRs. 15
☰ Postpaid Combo Pack (Rental Inclusive)
| | | | | |
| --- | --- | --- | --- | --- |
| SN | Package Name | Resource | Price Inclusive of TSC and VAT (NRs.) | Validity (Days) |
| 1 | Postpaid Voice Pack | On Net Voice: 800 Min | 373.00 | 30 |
| 2 | Postpaid Data Pack | Data: 4GB | 373.00 | 30 |
---
Prepaid Pack
☰ Sasto Prepaid Combo Pack
Description
Data per Day
All net voice (min)per Day
All Net SMS per Day
Price (Inclusive of TSC and VAT)
Validity

(Days)

Sajilo Prepaid Combo 199
150 MB

(Total: 4200 MB)

15

(Total: 420 min)

15
199
28
Sajilo Prepaid Combo 349
500 MB

(Total:14,000MB)

50
(Total: 1400 Min)
50
349
28
Sajilo Prepaid Combo 499
700 MB

(Total: 19,600 MB)

70
(Total: 1960 Min)
70
499
28
Sajilo Prepaid Combo 699
1 GB
(Total: 28 GB)
100
(Total: 2800 Min)
100
699
28
☰ Sajilo Unlimited Prepaid 599# pack
Voice
DATA
Price (including TSC and VAT ONLY)
Validity
Day
On Net
 Off Net
Unlimited
250 Minutes
ADD ON Pack
599
28
ADD ON Pack for 599*Unlimited Voice only
1GB/Day s @ Nrs. 299 for 28 days and throttled to 64 kbps (this can be purchased by only who subscribed special postpaid 599 voice unlimited)
OR
Voice
DATA
Price (including TSC and VAT ONLY)
Validity
Day
ADD ON Pack
1 GB/Day speed throttled to 64 kbps after 1GB/Day
(Total Data: 28 GB)
599
28
ADD ON Pack for 599**1 GB/Day data only
Unlimited on Net voice @ Nrs. 299 for 28 Days  (this can be purchased by only who subscribed special postpaid 599 1 GB/Day data)
☰ SAJILO UNLIMITED Prepaid 799#
Voice
SMS
DATA
Price (including TSC and VAT)
Validity
Day
Add On Pack
On Net
off Net
ALL Net
Unlimited
500
200
1 GB/Day speed throttled to 64 kbps after 1GB/Day
(Total Data: 28 GB)
799
28
*
☰ SAJILO UNLIMITED Prepaid  999#
Voice
SMS
DATA
Price (including TSC and VAT)
Validity
Day
Add On Pack
All Net
All Net
Unlimited
400
2 GB/Day speed throttled to 64 kbps after 2 GB/Day
(Total Data: 56 GB)
999
28
*
☰ SAJILO UNLIMITED Prepaid 1499#
Voice
SMS
DATA
Price (including TSC and VAT)
Validity
Day
Add On Pack
All Net
All Net
Unlimited
1000
4 GB/Day speed throttled to 64 kbps after 4GB/Day
(Total Data: 112 GB)
1499
28
*
* ADD-ON packages
a) 1 GB Data with Validity of 1 Day @NRs. 30
b) 2 GB Data with Validity of 1 Day @ NRs. 40
c) 4 GB Data with Validity of 1 Day @ NRs. 50
d) 20 OFF NET VOICE Minutes with validity of 1 Day @NRs. 15
---
VOICE PACKAGES
☰ All Time Voice Pack
| | | | | |
| --- | --- | --- | --- | --- |
| SN | Package Name | Voice Minute | Validity Day | Price Inclusive of Taxes (NRs.) |
| 1 | 16 Min On Net Voice Pack | 16 | 1 | 12 |
| 2 | 50 min On Net Voice Pack | 50 | 1 | 25 |
| 3 | 100 Min On Net Voice Pack | 100 | 3 | 40 |
| 4 | 200 Min On Net Voice Pack | 200 | 7 | 100 |
| 5 | 520 Min On Net Voice pack | 520 | 28 | 250 |
| 6 | 520 Min All Net Voice Pack | 520 | 28 | 265 |
| 7 | 1300 Min On Net Voice Pack | 1300 | 35 | 500 |
| 8 | 1300 Min All Net Voice Pack | 1300 | 35 | 550 |
| 9 | 20 Min All net Voice Pack | 20 | 1 | 15 |
| 10 | 100 Min All Net Voice Pack | 100 | 3 | 49 |
☰ Unlimited Voice Pack
SN
Package Name
Voice Minute
Validity Day/Night
Price Inclusive
of Taxes (NRs.)
1
Unlimited Day Time On Net Voice
Unlimited
Day time (5AM  – 5 PM)
15
2
Unlimited Day Time All Net Voice
Unlimited
Day time (5AM  – 5 PM)
25
3
Unlimited Night Time On Net Voice
Unlimited
Night Time (10 PM-6AM)
15
4
Unlimited Night Time All Net Voice
Unlimited
Night Time (10 PM-6AM)
25
☰ Day Time (5 AM to 5 PM) Voice Pack
| | | | | |
| --- | --- | --- | --- | --- |
| SN | Package Name | Voice Minute | Validity Day | Price Inclusive of Taxes (NRs.) |
| 1 | 32 Min On Net Voice Pack | 32 | 1 | 10 |
| 2 | 32 Min All Net Voice Pack | 32 | 1 | 12 |
| 3 | 125 Min On Net Voice Pack | 125 | 1 | 12 |
| 4 | 125 Min All Net Voice Pack | 125 | 1 | 14 |
☰ Night Time (10 PM -6AM) On-Net Voice Pack
SN
Package Name
Voice Minute
Validity Night
Price Inclusive of Taxes (NRs.)
1
70 Min Voice Pack
70
Night time
(10 PM-6AM)
10
☰ Recurring All Time On Net Voice Pack
| | | | | |
| --- | --- | --- | --- | --- |
| SN | Package Name | Voice Minute | Validity Day | Price Inclusive of Taxes (NRs.) |
| 1 | 110 Min per Day for 7 Days | 770 | 7 | 95 |
| 2 | 100 Min per Day for 28 Days | 2080 | 28 | 375 |
---
DATA PACKAGES/ COMBO PACKAGES
☰ All Time Data Pack
| | | | | |
| --- | --- | --- | --- | --- |
| SN | Package Name | Data Volume | Validity Day | Price Inclusive of Taxes (NRs.) |
| 1 | 200 MB Data Pack | 200 MB | 1 | 15 |
| 2 | 500 MB Data Pack | 500 MB | 1 | 25 |
| 3 | 1.5 GB Data Pack | 1.5 GB | 1 | 45 |
| 4 | 2.5 GB Data Pack | 2.5 GB | 1 | 55 |
| 5 | 2.5  GB Data Pack | 2.5 GB | 3 | 75 |
| 6 | 2.5 GB Data Pack | 2.5 GB | 7 | 98 |
| 7 | 5 GB  Data Pack |  5 GB | 28 | 290 |
| 8 | 12 GB Data Pack | 12 GB | 28 | 500 |
| 9 | 25 GB Data Pack | 25 GB | 28 | 800 |
☰ Unlimited Data Pack
| | | | | |
| --- | --- | --- | --- | --- |
| SN | Package Name | Data/voice | Validity Hour/Day/Night | Price Incl. of Taxes (NRs.) |
| 1 | 1 Hour Unlimited Data/Voice | Unlimited | 1 Hour | 20 |
| 2 | 2 Hour Unlimited Data | Unlimited | 2 Hour | 30 |
| 3 | 1 Night unlimited Data | Unlimited | Night Time (11PM-6AM) | 20 |
| 4 | 1 Mbps Unlimited Data | Unlimited | Day Time (5 AM –5PM) | 39 |
| 3 | 1 Mbps Unlimited Data | Unlimited | 1 Day | 49 |
☰ Day Time (6AM to 6 PM) Data Pack
| | | | | |
| --- | --- | --- | --- | --- |
| SN | Package Name | Data Volume | Validity Day | Price Inclusive of Taxes (NRs.) |
| 1 | 500 MB Data Pack | 500 MB | 1 | 15 |
☰ 4G All Time Data offer
| | | | | |
| --- | --- | --- | --- | --- |
| SN | Package Name | Data Volume | Validity Day | Price Inclusive of Taxes (NRs.) |
| 1 | 150 MB+150MB 4G Data | 300 MB | 1 | 15 |
| 2 | 512MB+512MB 4G Data | 1 GB | 1 | 30 |
| 3 | 2 GB+ 2 GB 4G Data | 4 GB | 7 | 100 |
| 4 | 3 GB+ 3 GB 4G Data | 6 GB | 28 | 290 |
☰ Social Media Pack
| | | | | |
| --- | --- | --- | --- | --- |
| SN | Package Name | Data | Validity Day | Price Inclusive of Taxes (NRs.) |
| 1 | Unlimited YouTube Pack | Unlimited | 3 | 55 |
| 2 | Unlimited Facebook Pack | Unlimited | 3 | 55 |
| 3 | 1.5  GB Social Media Add-On | 1.5 GB | 3 | 15 |
☰ Stay Connected All Time Offer
| | | | | |
| --- | --- | --- | --- | --- |
| SN | Package Name | Data/Voice | Validity Day | Price Inclusive of Taxes (NRs.) |
| 1 | 2GB (All network) +3GB (4G Network only) Bonus Data | 5 GB | 5 | 100 |
| 2 | 2 GB (All network) + 4 GB (4G Network only) Bonus Data + 150 Minutes On-net Voice | 6 GB + 150 MIN | 5 | 130 |
| 3 | 3GB (All network) +9GB (4G Network only) Bonus Data | 12 GB | 7 | 200 |
☰ Recurring Data Pack
| | | | | |
| --- | --- | --- | --- | --- |
| SN | Package Name | Data | Validity Day | Price Inclusive of Taxes (NRs.) |
| 1 | 500MB per Day Data | 14 GB | 28 | 299 |
☰ All Net SMS Pack
| | | | | |
| --- | --- | --- | --- | --- |
| SN | Package Name | SMS Number | Validity Day | Price Inclusive of Taxes (NRs.) |
| 1 | 100 SMS offer  (all Net) | 100 SMS | 1 | 15 |
| 2 | 200 SMS offer (all Net) | 200 SMS | 3 | 29 |
| 3 | 300 SMS offer(all Net) | 300 SMS | 28 | 98 |