Nepal Telecom reduces price of Lease Line Services for internet and intranet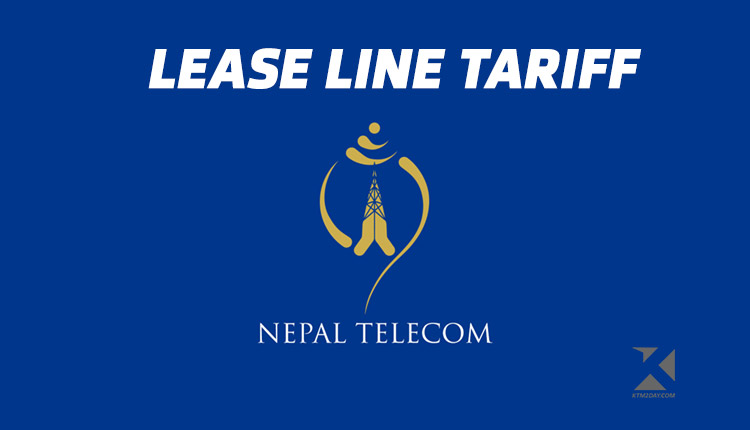 For lease line internet and intranet services, Nepal Telecom (Ntc) has reduced its tariff by up to a staggering 36%.
Since Ashar 1st, new tariffs have already come into effect. With the new plan, customers will be able to access fibre internet connection with speeds of up to 100 Mbps at affordable prices.
The operator has slashed the price of its current leasing line prices significantly. The telco will be better able to compete in the country's current speed and pricing war on the internet. Under the new costs, businesses and organisations will find Ntc's dedicated bandwidth quite attractive.
Why should you subscribe to a lease line service?
An operator provides a dedicated bandwidth/speed for a leased-line service. Businesses and organisations that require constant high-speed internet connection are the primary users of this service.
The financial sector, as well as educational institutions such as universities and libraries, can all benefit from this.
Even Cybercafes could benefit from leasing a dedicated internet connection to provide uninterrupted service for their customers. It used to be in the range of tens of kilobits per second, but now it can reach megabits speeds of up to three digits per second.
During its most recent revision, the company cut the costs of internet and intranet services by more than half. New dedicated connectivity tariffs from Nepal's largest telecom operator are detailed in the sections below.
Tariff for Internet Leased Line
Lease line internet service from Ntc is available in four distinct packages. Users can choose from speeds of 1 Mbps all the way up to over 100 Mbps with this option
. Due to the most recent change, the price of the basic package 1 – 20 Mbps connection is now Rs 900 cheaper. Renewal of the bundle used to cost Rs.2500 per month. As a result, Ntc has reduced the tariff to a more reasonable Rs.1600.
With the new rate, you can receive the 21-50 Mbps package for the same Rs.1600 as before. This used to cost Rs.2300, but has since dropped to Rs.1500.
A 50-100 Mbps connection is a good choice if your internet usage is somewhere in the middle of the high and low plans. At the time of writing, the price is Rs. 2100. However, the price has been reduced to Rs.1500, a savings of Rs.600.
The most expensive internet plan is now more affordable. Until recently, a connection with a speed of >100 Mbps cost Rs.1900. Since Ashar 1, it will cost Rs. 1500.
| | | |
| --- | --- | --- |
| Internet Bandwidth | Existing (NRs.) | Revised (NRs.) |
| 1-20 Megabits | 2500 | 1600 |
| 21-50 Megabits | 2300 | 1600 |
| 51-100 Megabits | 2100 | 1500 |
| >100 Megabits | 1900 | 1500 |
Tariff for Intranet Lease Line
Lease line intranet services have also been reduced in cost by Ntc. For Rs.2700 per month, customers can get access to speeds ranging from 1 to 10 Mbps.
However, with the revision, it will now cost Rs.2400, a savings of Rs.300 over the original price.
Currently, the 11-100 Mbps bundle costs Rs.2400, however as of Ashar 1st, the price will be reduced to Rs.2100.
After the revision, the premium >100Mbps subscription would cost you Rs.1800, which is Rs.600 less than the current Rs.2100. This is a significant savings.
| | | |
| --- | --- | --- |
| Intranet Bandwidth | Existing (NRs.) | Revised (NRs.) |
| 1-10 Megabits | 2700 | 2400 |
| 11 – 100 Megabits | 2400 | 2100 |
| >100 Megabits | 2100 | 1800 |
Ntc, a government-backed provider, has been keeping up with market demand by offering high-capacity internet and intranet lease line service.
The dedicated service uses a duplex connection, which means the uplink and downlink speed clocks are synced. In addition, there are no restrictions on Fair Usage Play (FUP) and the services are constant for 24 hours.