NIBL's mutual fund "Samriddhi Fund – II" IPO opens from today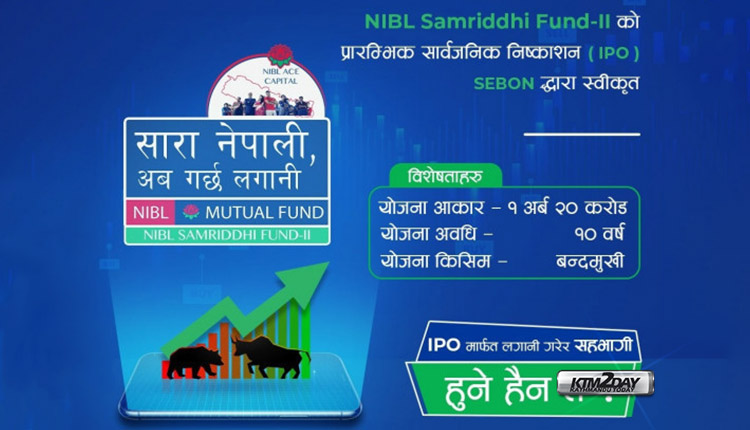 NIBL Ace Capital Limited has brought forward NIBL Samriddhi Fund – II , a mutual fund program for the general public starting from today i.e, 13th Baisakh 2078.
A total of 120 million units at a face value of Rs 10 have been released under this scheme. Out of the total units, one million units have been reserved for plan manager NIBL ​​Ace Capital and a minimum of 23 million units for fund promoter Nepal Investment Bank Limited. The general public will be able to submit purchase applications for the remaining 96 million units.
Investors will be able to apply for a minimum of 100 units and a maximum of 12 million units. Investors can apply at the office of NIBL ​​Ace Capital in Lazimpat, Kathmandu or at the office of Nepal Investment Bank at Durbar Marg, Kathmandu and at the banks and financial institutions participating in ASBA and C-ASBA services and their branch offices after obtaining permission from the Nepal Securities Board.
The sale of units of this scheme will be closed on Baisakh 16 at the earliest and could be extented till Baisakh 27 .
The Nepal Securities Board (NSB) had given permission for the operation of the closed 10-year scheme on Baisakh 2.