Nikon launches Z 9 full-frame mirrorless camera with 45.7 MP CMOS sensor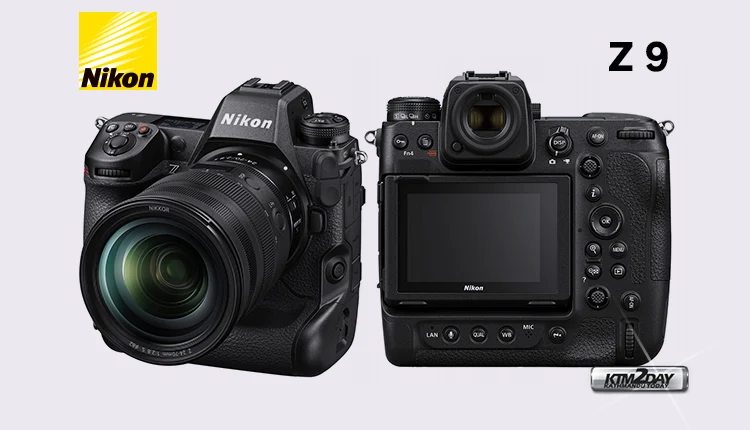 Nikon, as expected, announced yesterday the release of the Nikon Z 9, a full-frame (FX) mirrorless camera using the Nikon designation system. On March 10th, 2021, the project's progress was announced.
The Z series' first premium model, the Z 9, has just been released. 'The best photo and video functions in Nikon history,' says the manufacturer of this camera. The camera is built around a 45.7-megapixel CMOS image sensor and an EXPEED 7 processor, giving it the best autofocus performance of any Nikon camera to date. Nine categories of objects are detected by the autofocus system (more than any other camera in the world): people and animals such as dogs and cats, birds and bicycles and motorcycles. This option is available for both still and moving image photography and videography. If the camera detects faces or eyes, it can automatically lock onto them and maintain that focus.
A frame rate of 30 fps in 8K UHD video can be shot and up to 125 minutes of video recorded on a memory card without the use of an external recording device. In addition, you have the option of recording 4K UHD video at 120, 60, or 30 frames per second. 10-bit viewing, N-log and HLG (Hybrid Log-Gamma) profiles are all supported by this converter.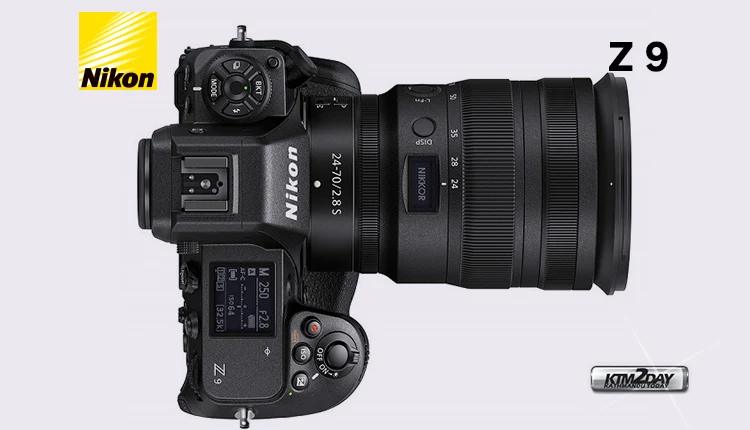 Camera equipment includes a 3.2-inch touch screen which can be swiveled on four axes, as well as a Real-Live View viewfinder that outperforms optical (OVF) and electronic viewfinders alike (EVF). With normal non-dimming shooting, the viewfinder always shows the same frame, even if the shutter is pressed halfway down to take a picture.
High-speed serial shooting at a frequency of 120 k/s is an intriguing feature. The images themselves have a resolution of 11 megapixels. You can shoot at 30 frames per second while using a 45-megapixel camera. Adding 12-bit video recording to removable media in RAW format, including those with a resolution greater than 8K and frame rates greater than 60 frames per second, is planned for a future firmware update.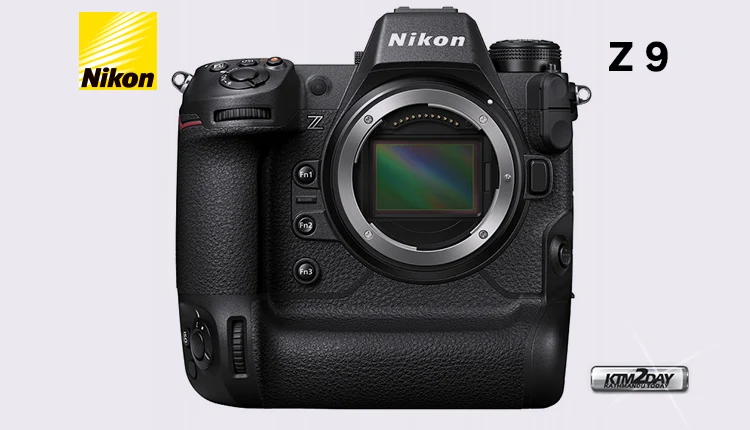 The camera has a built-in image stabilization system, is dust and water resistant, and can operate in conditions as low as -10° C. Compared to the flagship D6 mirror, this one is a whopping 20 percent smaller. CompactFlash Type B memory cards work with the camera. Additionally, it has a GPS receiver as well as wireless Wi-Fi and Gigabit Ethernet interfaces. There are also audio inputs and outputs on the device. The EN-EL18d battery powers the camera and provides enough juice for 740 shots on a single charge. The camera, which measures 149 x 150 x 91 mm and weighs 1340 g, is quite small.
Nikon Z9 Price in Nepal
The Nikon Z 9 will go on sale for $5,500 for the body only, at the end of the year.