Noise ColorFit Pulse Grand fitness tracker With 1.69-Inch LCD Display, 60 Sports Modes Launched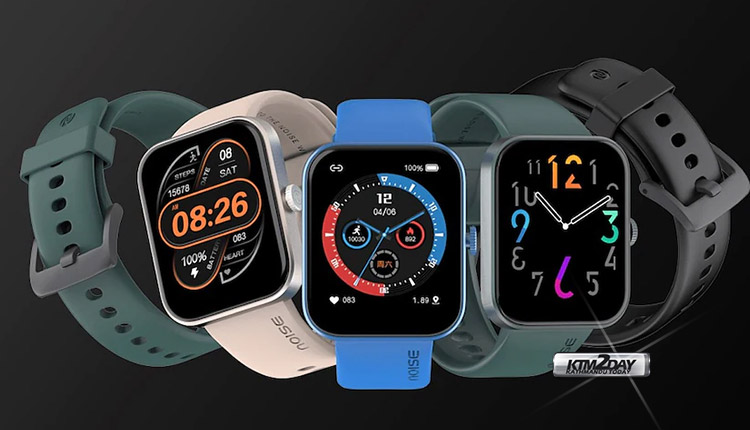 A new fitness tracker from Noise ColorFit Pulse Grand has been unveiled by the company in India. India is scheduled to get its hands on the wearable tech next week, and it'll be accessible on Amazon.
The 1.69-inch LCD screen of the Noise ColorFit Pulse Grand is offered, along with 150 watch face variations. Menstrual cycle and sleep tracking, as well as heart rate and blood oxygen level monitoring, are all included in the fitness tracker's 60 workout modes.
Specifications for Noise ColorFit Pulse Grand
The 1.69-inch LCD screen on the brand-new Noise ColorFit Pulse Grand is a nice touch. Smartwatches are similar to fitness trackers with larger displays and a crown on the right side, like Apple Watch models.
No notification mirroring or music controls are listed on Amazon's product page for Noise ColorFit Pulse Grand, which lists 150 cloud-based watch faces. Dust and water-resistant, the fitness tracker has an IP68 grade.
With the Noise ColorFit Pulse Grand, you have the option of up to 60 distinct workouts.
Tracking the quality of sleep and menstrual cycles, as well as blood oxygen level (SpO2) and 24×7 heart rate monitoring, will be available to users of the device.
The Noise ColorFit Pulse Grand's battery capacity and projected battery life are not included in the product description.
According to the ad, the fitness tracker is claimed to have rapid charging and a battery life of 1,500 minutes (25 hours) on a 15-minute charge.
Noise ColorFit Pulse Grand Price in Nepal
According to an Amazon site, the Noise Colorfit Pulse Grand wearable costs INR. 3,999(NRs 6400) in India. These colors will be available: Champagne Grey (electric blue), Jet Black (black), and Olive Green (green). According to the product listing on Amazon, the wearable will go on sale for INR 1,999(NRs 3200) on February 18 at 12pm as part of a limited launch promotion.