Norvic will build a state-of-the-art building for cancer treatment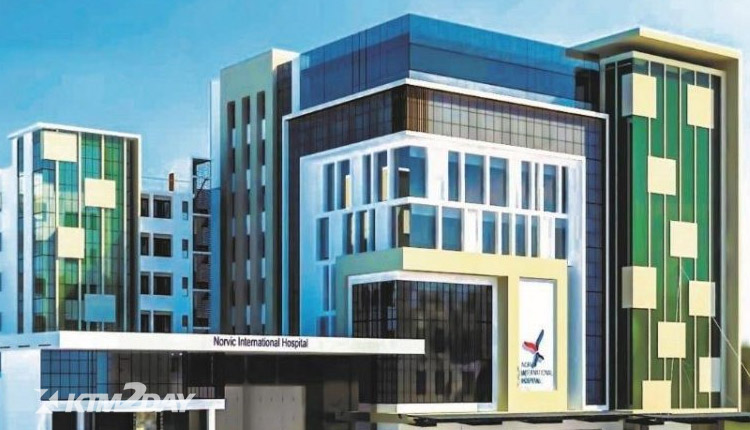 Norvic International Hospital, which has been transformed into a public company, is going to start construction of a state-of-the-art building with the objective of expanding its services.
As per the previous announcement, Norvic will start the construction work of an eight-storey building with state-of-the-art services and facilities in the parking lot area of ​​the current hospital.
According to the Chief Executive Officer of the hospital, Ajay Kumar Mishra, the construction work of the state-of-the-art building will be formally started from Baisakh 1 on the auspicious occasion of the 29th anniversary of Norvic.
On Monday, the hospital also signed an agreement with Roshan Construction Pvt. The agreement was signed by Rajendra Bahadur Singh, Chairman of the Board of Directors on behalf of Norvic Hospital and Arvind Kumar Jha, Director on behalf of the construction company.
The new building will be modern and well-equipped with comprehensive cancer treatment, said Chairman Singh. The new building will have 8 storeys with a area span of 165,000 square feet.
The construction company aims to complete the building within a year of the start of construction.