Nvidia to announce GeForce RTX 3090 card in early September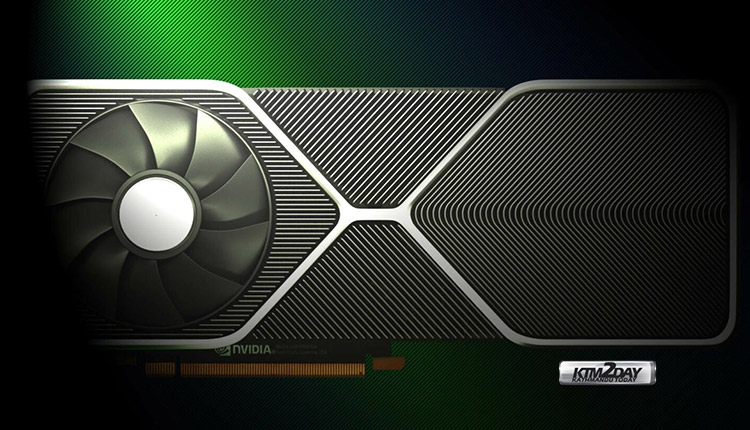 Nvidia's event for September 1 should serve as a stage for a big announcement: the company is expected to make revelation of the series of video cards – GeForce 3000 RTX . Rumors suggest that at least two cards will be presented at the time: the GeForce RTX 3080 and, most notably, the GeForce RTX 3090 .
The use of the RTX classification makes it clear that, like the current generation, the new GPUs will be compatible with ray tracing techniques . But this is far from being the only major attribute: it is also expected that the new series will be based on the Ampere architecture , for example, the same that appears on Nvidia A100 GPUs (for datacenters).
How much firepower will the new architecture bring to the supposed RTX 3080 and RTX 3090? This is one of several questions that Nvidia will likely answer at the event. What the first clues suggest is that the new cards – or at least the RTX 3090 – will be enormous size.
Some clues appear in the video that Nvidia published on Wednesday (26) to comment on the design of its cards. In the final seconds, the company shows traces of what the GeForce RTX 3090 could be.

But nothing is as revealing as "leaks" published by the GarnetSunset profile on Twitter, which shows an RTX 2080 alongside what would be an RTX 3090. The same person comments that the new model will occupy the space of three PCI Express slots on the motherboard.
It is noticeable, both from Nvidia's video and from the leaked photos, that the company treated the cooling of the new board with some priority.
The new cards will have a 12-pin power connector that should take up less space than the earlier combined use of two eight-pin connectors. The implementation of this solution may vary according to the video card manufacturer, however.
Other rumors suggest that the RTX 3090 will have 24 GB of GDDR6X memory and will require an 850 W power supply, although we know that the requirements for this component vary from PC to PC.
For prices, the GarnetSunset profile hints of a price tag of around $ 1,400 for the RTX 3090, but earlier rumors suggest something in the $ 2,000 range, which sounds more likely. Anyway, we should have all the details next week.