OnePlus Buds Pro 2 design and specs leaked ahead of launch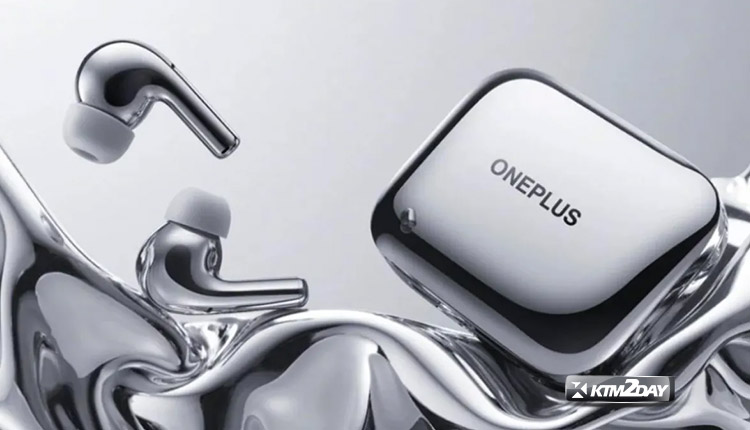 At its release, the original OnePlus Buds Pro were the company's premier fully wireless earbuds model, boasting ANC (Active Noise Cancellation) and more. Now, the whole design of the Buds Pro 2, a potential follow-up to these earphones, has leaked online.
91Mobiles and trusted insider Kuba Wojciechowski have teamed up to reveal the full design of the Buds Pro 2.
This source provides us with detailed, high-resolution renders of the Chinese tech giant's next high-end headphones.
Also Check : Oneplus Mobile Price in Nepal
The images show an Olive Green color option for both the charging case and the individual earphones. The Buds Pro 2 looks pretty much like the first generation based on the leaked images.
It seems like the Buds Pro 2 have angled ear tips. In addition, the top half of the design is matte, while the bottom half is glossy for a unique contrast.
It will also contain a physical button and an LED indication, the latter of which may be used to activate pairing mode.
In addition, it has been rumored that OnePlus and Dynaudio would work together to develop the OnePlus Buds Pro 2.
Simply put, this means that the true wireless earbuds will provide a more enveloping listening experience.
At this time, the corporation must announce the official release date of the hearables. In spite of the fact that its release is expected to be delayed until at least early 2023.
This means that soon we can anticipate the release of some official teasers.
According to the available information, the Buds Pro 2 will have a dual driver configuration consisting of 11mm and 6mm and will have adaptive noise suppression for up to 45dB.
It has also been speculated that the new wireless earphones will have a battery life of up to 6 hours with ANC turned on and 9 hours without it.
The charging case provides 38 hours of use without ANC and 22 hours with it enabled. For now, this is all the data we have; check back later for updates.