OnePlus Nord does not pass YouTube's JerryRigEverything durability test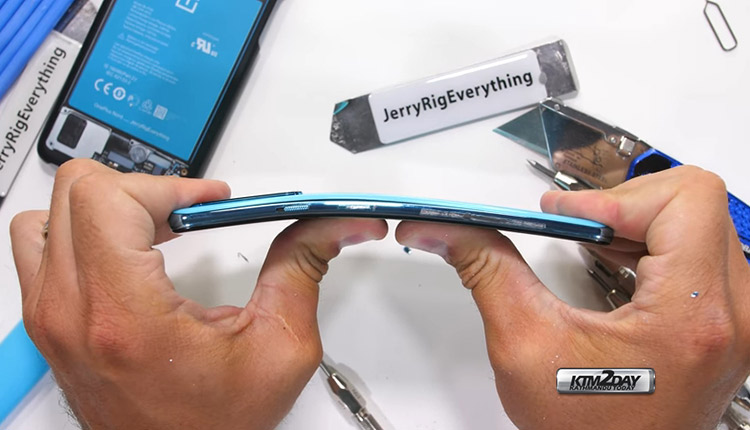 OnePlus made the announcement of its new smartphone Nord few days ago. The device has since appeared in several reviews of international sites. Zack Nelson , from YouTube channel JerryRigEverything , subjected the device to its durability test. The device did not do well, showing weakness in several aspects.
The smartphone is a slightly cheaper option offered by the company, but it does not neglect high-capacity specifications. It turns out that in order to balance price and good specifications, the company had to cut some corners and the device showed it's weakness in those areas.
The Oneplus Nord goes through the durability test on the JerryRigEverything website. This channel is already widely known for putting different smartphones to a certain "torture" tests. Thus, he is able to define whether they will withstand intensive use, in addition to possible accidents. You can check out the video below:

OnePlus brings to the market a smartphone with 12GB of RAM, a screen with a refresh rate of 90Hz, for $480. This indicates that the materials used may have been of lower quality. The company opted for cheaper options, which help to lower the final price of the device altogether.
However, instead of opting for a metal frame, OnePlus has decided to opt for a plastic frame with metal-esque finishing on top. Some could say that it is just a deceiving tactic, but in all honesty, when you are getting so much goodness in a device, you are likely to have some corners cut.
According to Zack Nelson the back cover of the device will not break so easily, but it can be easily scratched with a sharp object.
At the end of the tests, the device did not resist and failed the test. Nelson made the smartphone totally useless, impossible to use after he put the device through rigorous tests. During this durability test, the phone ends up first bending and then the frame and the screen breaks, rendering the phone completely useless.
Again, the type of force applied here is very rare, so you are likely not going to face this situation in daily usage scenarios.
If anyone is looking for a very durable smartphone, then the latest Onplus Nord is not the best option. Nevertheless, if the user is concerned about a good price to quality ratio then the situation is different. OnePlus itself offers protective covers for the device, but it is also possible to buy from third parties. This can help to extend the life of the device.
Oneplus Nord has been recently launched in Nepali market in 8GB RAM + 128GB storage option at a price tag of NRs 53,999.