Pathao to offer free taxi ride on Aug 9 on Car Lite's 3rd Anniversary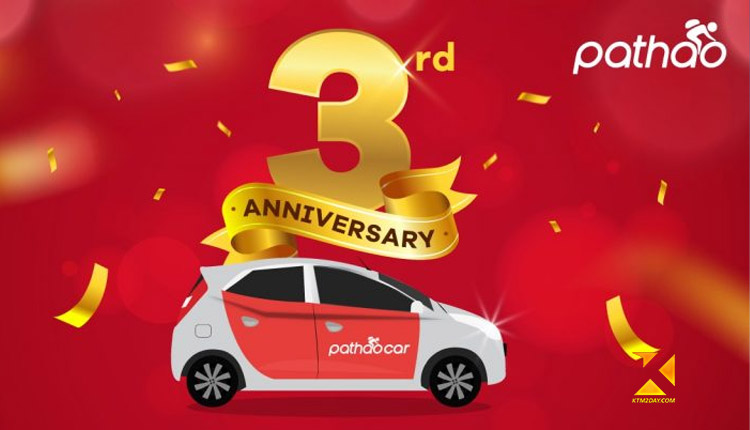 Pathao Car Lite (taxi) service in Nepal is celebrating its third year of operation with a special promotion.
Taxi bookings on August 9th are all free under this plan, according to the company.
On the day of Car Lite's third anniversary, Managing Director Asimman Singh Basnyat says that all taxi rides booked using the Pathao app will be free for 3 minutes at 3pm.
In order to provide free ride to the customer, Pathao Nepal will make a payment to the taxi driver on their behalf.
For the duration of the 'Tinchakk Parne Yojana,' which runs from August 1 to August 9, celebrities will hand out cash and gifts to three captains (taxi drivers).
According to Basnyat, this program was put in place to thank the captains and customers who have helped make the car lite service in Nepal a household name.
According to Basnyat's statement, "Myself and our company are very grateful to have passed this milestone; we look forward to another successful anniversary."
The Pathao app, which provides gate-to-gate service, has made it simple to hail a taxi without the hassle of haggling over price.
Pathao Taxi has recently seen an increase in the number of drivers joining the service due to an increase in the number of people using the service.
Pathao's 'Car Lite,' launched on August 9th, 2019, has about 9,000 taxis enrolled in this service.
Pathao has launched Pathao Market, Pathao Food, and Pathao Local in Nepal, as well as a taxi service that began operations in Nepal in September 2018 via bike ride sharing.