Man builds PC without CPU casing, uses Microwave oven instead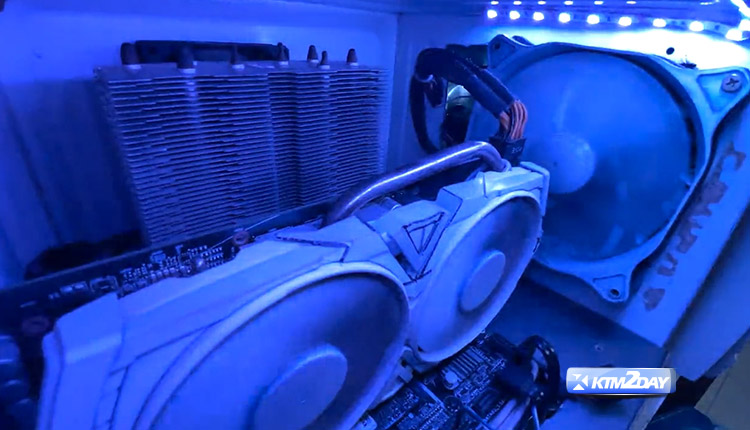 When it comes to modifications for computer casings, we have come a long way from just drilling a hole in the side panel. We have seen the addition of fans, enhancements to airflow, reductions in airflow, and even non-typical items serving as examples.
A sleeper build is a simple modification in which a powerful computer is installed in an old casing. Some are simple, such as the use of a fridge, while others are more involved, such as the use of a microwave oven.
Inventiveness often inspires a mod, but sometimes practicality is the driving force. However, the microwave computer case is a perfect example of the two combining in a way that fascinates us.
A man in Brazil lost his work during the pandemic and, without the money to buy a new computer case, opted to build his new desktop PC in an old microwave.
At least, that's what the Tweet thread by Jake Lucky says. Despite having his partner of nine years help him financially when he lost his job and needed to build a PC, he decided to use his electrical knowledge to convert an old microwave into a casing.
We don't advise sticking your computer in the microwave and turning it on since, well, metal inside a microwave is terrible.
In spite of this, there are some structural features of a microwave that make constructing inside one appear nearly rational. To begin, they often have excellent grounding, shielding against electrical interference, and insulation, often with ventilation already installed. Microwave ovens are somewhat similar to PC casing with fans and lights.
Consequently, our hero inventor reasoned that "starting the microwave" would also start his computer. Plus, the door makes it simple to get to the hardware for maintenance.
Twitter photographs and videos don't reveal much about the device's internals, but Jake Lucky says he spent roughly $900 total on this build.