Qualcomm announces Quick Charge 5 and promises full battery in less than 15 minutes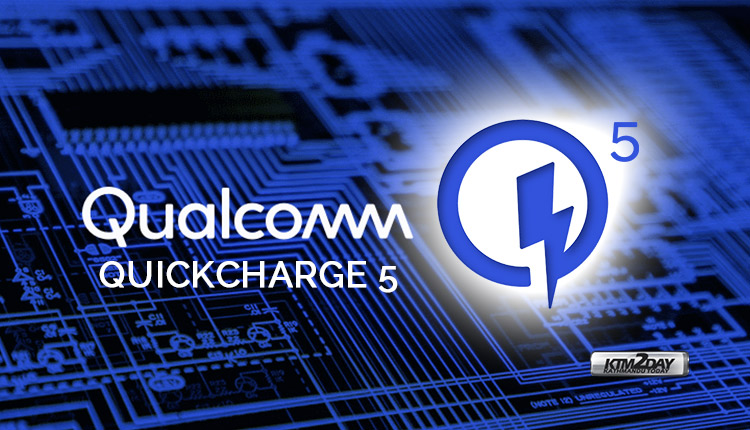 On Monday, Qualcomm announced the new commercial charging technology Quick Charge 5. With the promise of being the fastest in the world, the platform arrives to be the first that supports more than 100W globally.
The solution is up to 70% more efficient than its predecessor and is designed to fill 0% to 50% of a battery in just five minutes. At full load, the company claims that it is able to perform the entire procedure in less than 15 minutes.
Combination of efficiency and performance
With support for 2S batteries and 20 Volts of power, the Quick Charge 5 charges the phone up to four times faster than the Quick Charge 4, or up to 10 times when compared to the first generation of technology – with a 4,500 mAh battery.
The new solution incorporates 12 voltage, current and temperature protections. This prevents, for example, an overvoltage in the USB port at 25V and external power controls beyond 30V. In addition, it works 10° C cooler than its predecessor.
Qualcomm Battery Saver and Qualcomm Smart Identification of Adapter Capabilities work together to increase energy transfer efficiency and safety to extend the battery life cycle on the user's device.
Availability
Quick Charge 5 is expected to integrate commercial devices from the third quarter of 2020. It is supported on the Snapdragon 865, 865 Plus chipsets and other future premium mobile platforms.
It is worth remembering that Qualcomm had already presented the Quick Charge 3+ in April of this year , with support to fill half of the battery at the same time that the fifth generation manages to complete the charge.
Qualcomm QuickCharge 5 – Infographics