Snapdragon 750G brings 5G and performance boost to mid-range phones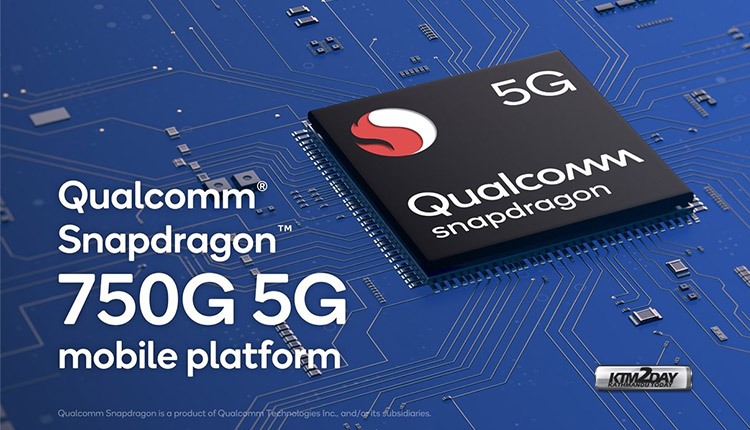 Qualcomm this Tuesday (Sept 22) made an official announcement of its newest chip for premium mid-range smartphones. The Snapdragon 750G provides support for 5G, enhancement of artificial intelligence-based features and optimization for running games. Wi-Fi 6 and Quick Charge 4+ compatibility are other highlights.
The new chip is an octa-core based on Kryo 570 cores up to 2.2 GHz and 8 nanometers, in addition to being accompanied by the Adreno 619 GPU. In Qualcomm's words, this set makes the Snapdragon 750G have up to 10% more graphics performance than the Snapdragon 730G (chip equipped with Adreno 618 GPU). In processing, the performance gain is up to 20% compared to the same chip.
Because of this, the Snapdragon 750G is expected to appear on intermediate smartphones with gamer appeal (but not exclusively) – the 'G' in the name alludes to this proposal. It's not just because of the graphics performance: the processor is part of the Snapdragon Elite Gaming — Qualcomm's program that optimizes games with more efficient APIs, artificial intelligence and the like.
According to the company, the Adreno 619 GPU also allows content playback in 4K and HDR10. Codecs such as H.264 (AVC), H.265 (HEVC) and VP9 are supported, as well as full HD + screens at 120 Hz.
In terms of artificial intelligence, the Snapdragon 750G's performance is up to 20% higher than the Snapdragon 730G thanks to the presence of Qualcomm's fifth generation AI engine. This increase improves the integration with voice assistants or the experience with games.
5G connectivity is guaranteed by the Snapdragon X52, which already appears on chips like Snapdragon 765 and Snapdragon 765G. This modem works with both millimeter waves ( mmWave ) and frequencies below 6 GHz (sub-6 GHz).
The Snapdragon 750G provides download rates upto 3.7 Gb/s (gigabits per second) on 5G and 1.2 Gb/s on LTE; the upload rate is 1.6 Gb/s in 5G and 210 Mb/s (megabits per second) in LTE. Support for Wi-Fi 6 and Bluetooth 5.1 are other highlights in terms of connectivity.
It is clear that compatibility with fast recharge would not be lacking. The new chip works with Quick Charge 4+ , a technology that allows up to 50% battery charge with just 15 minutes of plug-in (this depends on the capacity of the component, obviously).
The first Snapdragon 750G-based phones will be announced by the end of 2020, Qualcomm reports. The very first model will come from the hands of Xiaomi.