Redmi Note 9 Pro Review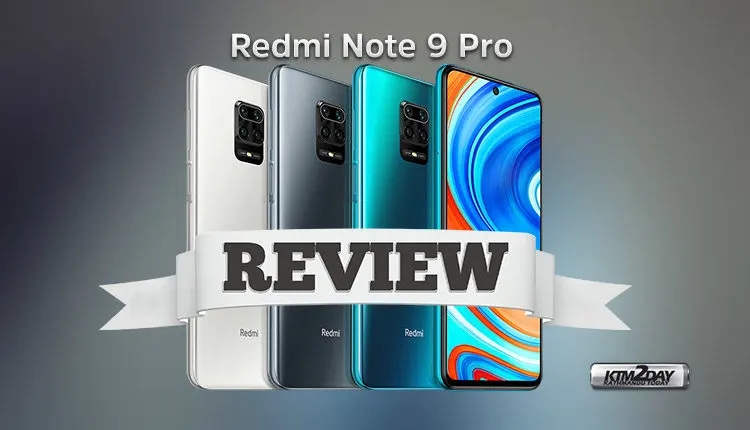 The Redmi Note 9 Pro is one of the best affordable mid-range phones right now, it has been my daily driver for nearly three weeks and there are a few things that I want to share before you pull the trigger on this one.
We all know that the Redmi Note has been Xiaomi's most successful series, so much that Xiaomi feels Redmi is big enough to become a separate brand in itself. This year Redmi had made some changes to their most successful lineup. And we will have to wait and see how these decisions will fair in the long term.
Up until 6 months back, Redmi was launching 2 Note series phones, the Note 8 Pro and the Note 8, Note 7 Pro and Note 7, Note 6 Pro and Note 6 and so on. But this time they changed things a bit and brought in the Note 9 Pro and Note 9 Pro Max, where there are less differences between the two. The premium model Max is obviously the better one. So why is the Note 9 Pro here ? and what does it offer? Let's check out.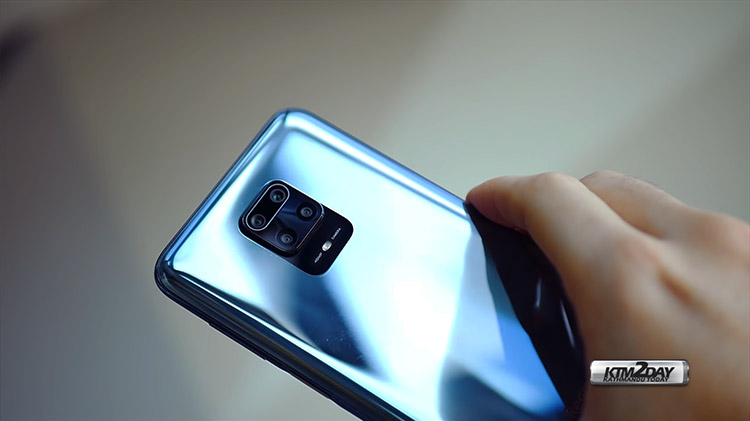 Redmi Note 9 Pro: Specificaiton
6.67 inch LCD screen with Full HD + resolution and center punch hole camera
Qualcomm Snapdragon 720G (8nm) processor
Up to 6GB of RAM
Up to 128GB of internal memory
Four rear cameras: 48MP (wide) + 8MP (ultrawide) + 5MP (macro) + 2MP (depth)
16 megapixel front camera
Side-mounted fingerprint reader
5,020 mAh battery with support for fast charging 18W
Android 10, MIUI 11
Redmi Note 9 Pro with 6GB + 128GB – NRs 29,999
Xiaomi and Redmi is known for confusing end users with same sets of smartphones with different model names across different global markets but at the end of the day they come at affordable price and are pretty cheap compared to handsets from other brands.
The Redmi now a separate brand is more free so as to speak to launch new models very often, it now launches new models in 4-6 months of time-frame and the new Redmi Note 9 are here to replace the existing Note 8 series.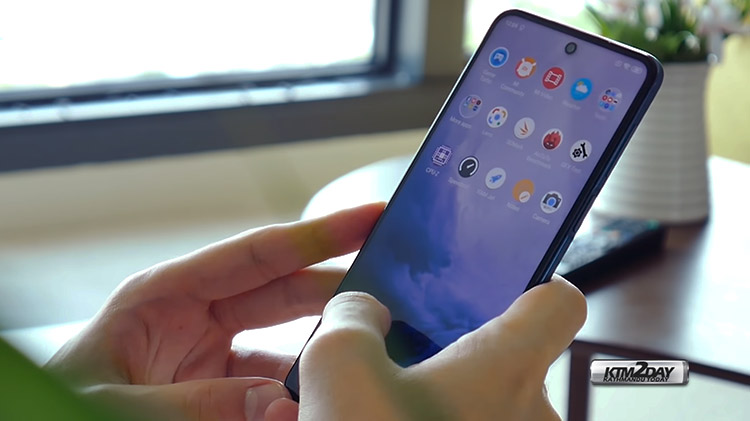 Redmi Note 9 Pro Review: Design and Build
Although new models are launched very often, but it's design lines are somewhat stale and still represent the same old design as seen in Redmi Note 7 series phones. Cleverly, it has been tweaking the design of the camera modules by playing with the alignment to give a whole new look.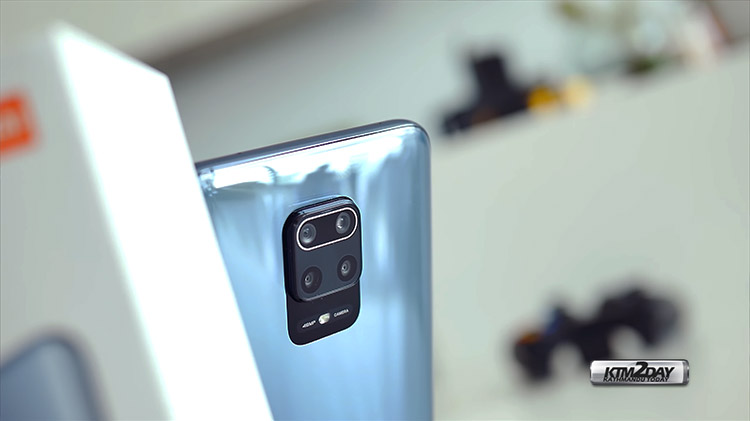 The Note 9 Pro is one of the best looking phones in the segment, it comes with a shiny reflective glossy back and the camera modules are now tucked neatly in a square module, which seems to take less space and gives the rear a sort of minimalistic look but it's a fingerprint magnet. It's not a problem personally because i always use a back case as it gives a better grip while holding the device. But for users, who don't prefer a back case, the Redmi Note 9 Pro has a good news. It comes with Gorilla Glass 5 protection both on the front and back which is commendable.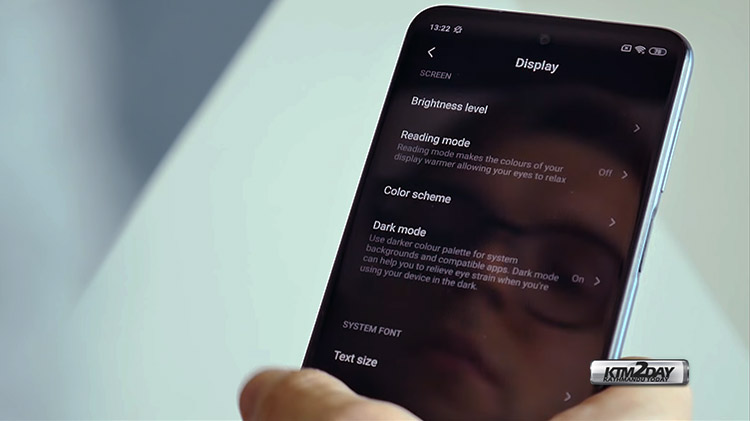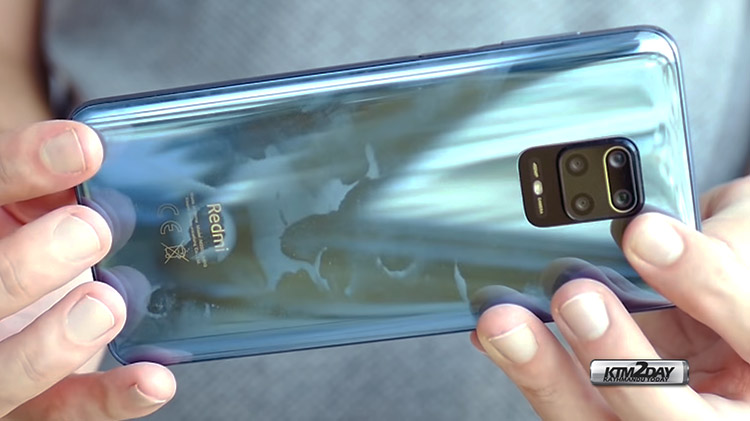 Speaking of glossy, if this finish reminds me of the HTC U11 Ultra, it is sparkly than most glass phones and collects fingerprints like there's no tomorrow. And if you leave this phone on a smooth surface it will slide away from its place. At 6.67 inches the Redmi Note 9 Pro is a massive phone with the largest display. To put it in perspective, it is even bigger than the iPhone 11 Pro max. There's a slight curve at the back which makes it a bit easier to hold the phone in your hand, but make no mistake it is definitely a 2 handed device.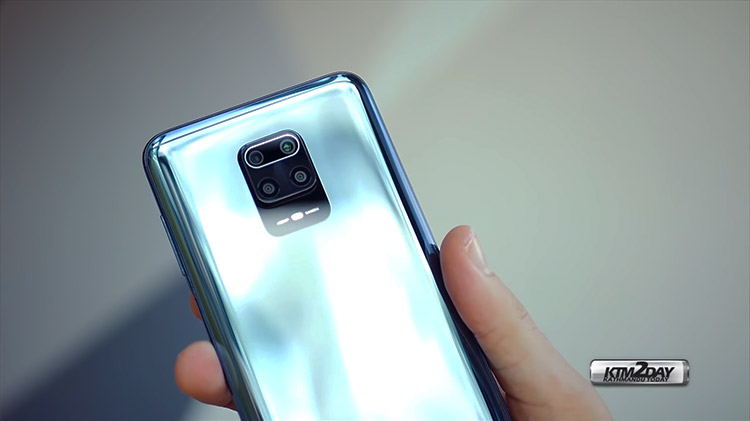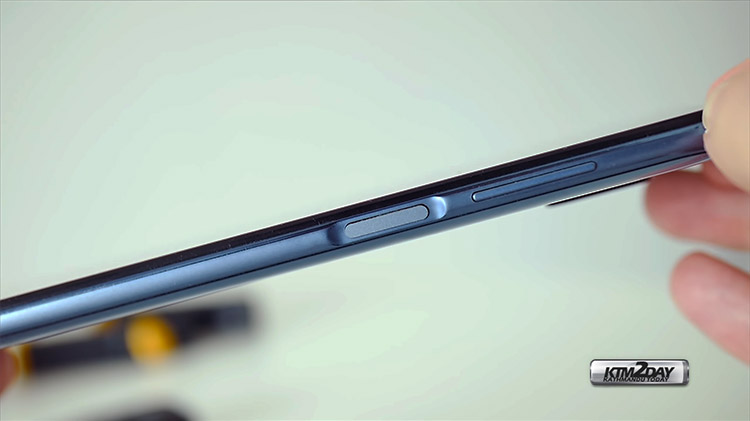 Thanks to the Gorilla glass 5 at the front and back, it feels like a premium smartphone. Much better than the plastic back ones. But there is a downside to using glass at the back, it gathers a ton of fingerprints and looks very dirty if you are not constantly wiping it. The frame is made of plastic, but you won't notice it until it is scratched. But in the hope of not letting this happen, Redmi includes a case in the box. And it is a good one, I have been using it since the day one, and it does a good job of protecting the phone.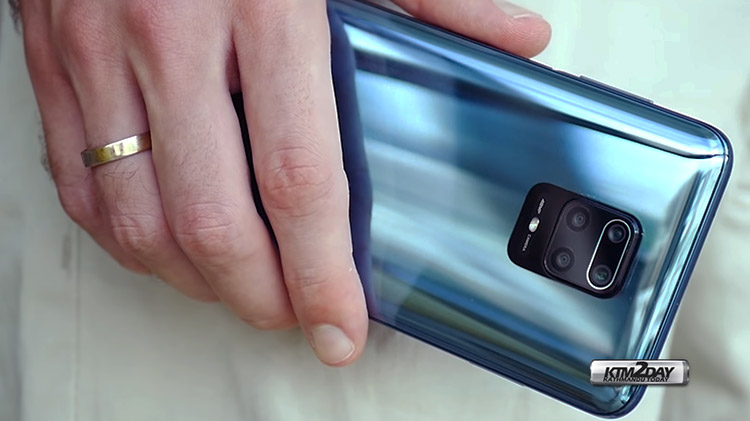 One big problem i have with the build is the weight and size. I mean, a lot of people like huge phones, so i am not going to consider it as a problem but the fact that it's really heavy at almost 210 grams is not something i am ok with. Phones should not weigh heavier than 190 grams. Brands don't care about thickness these days, but i think weight is something they should start focusing on, going forward.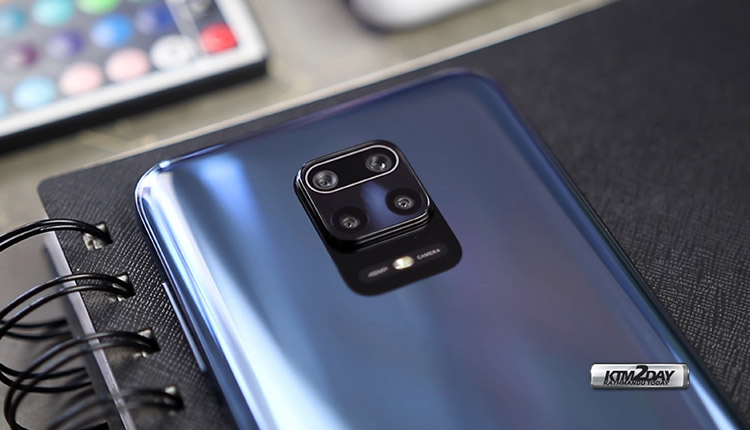 Also just like the previous Redmi Note phones, this one is also splash proof as it comes with P2i coating. It doesn't have a official IP rating though, and either way i would suggest you to be careful with the phone because even a bit of water entering the headphone jack or USB Type-C port could easily cause a permanent damage which would not be covered under warranty.
Moving on, one of the reasons why the back looks very clean is because the fingerprint scanner is now side-mounted on the right hand side that doubles as a power button.That is, it has been incorporated on the power button itself.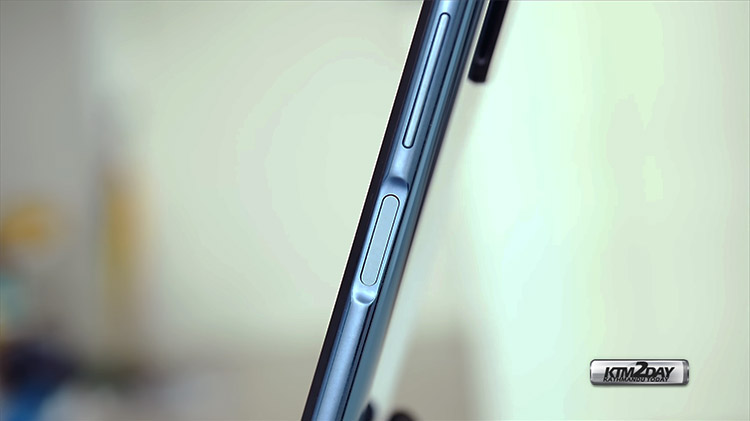 It's an accurate and very speedy scanner but its position is too high for my average-sized hands. And don't get me started with that volume rocker, Xiaomi should have moved it to the other side.
In some cases, the fingerprint scanner takes too much time to unlock. It seems like a software issue so they can probably fix it but sometimes it doesn't recognize my fingerprint at all.
Similarly, the dot-notch has also been removed, so the front looks better now. We get a hole-punch selfie camera and yes the Note 9 Pro retains the notification LED which is a big deal these days. Given the lack of room at the top, to make way for huge screen it has been neatly placed in the earpiece grille.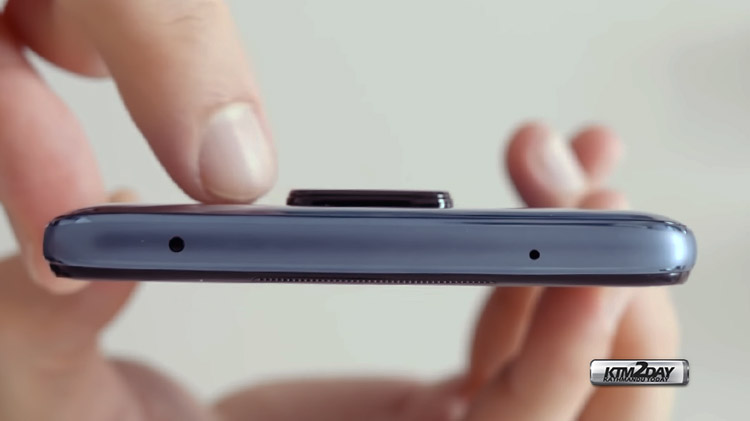 Xiaomi still includes an IR blaster on the top, but they also still include a south firing speaker that's easily muffled by hands. Just like any other mid-range, Redmi Note 9 Pro has a regular and nothing to impress speakers. You can get pretty loud in it, but overall quality is just an average of some more noticeable distortions on max volume and bass can hardly be heard no matter what kind of music you listen to.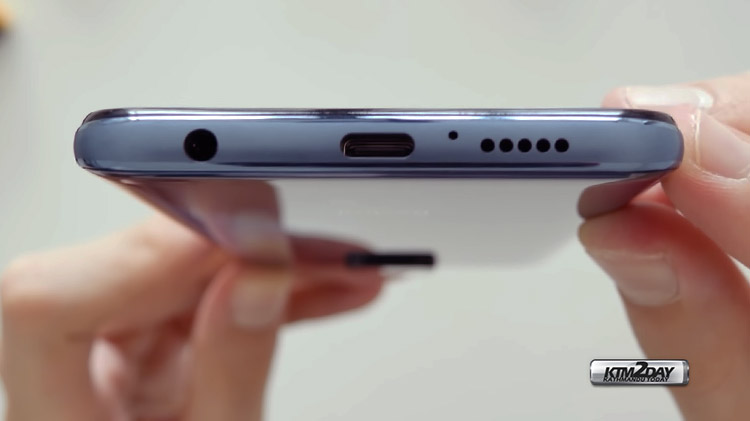 Quality-wise, both the max volume and bass could have been made better. Luckily there's a headphone jack if you want better sound quality. And before I forget, there's a tiny LED indicator in the earpiece, it's so small that you actually have to look for it. If you want to test it out, just charge your phone.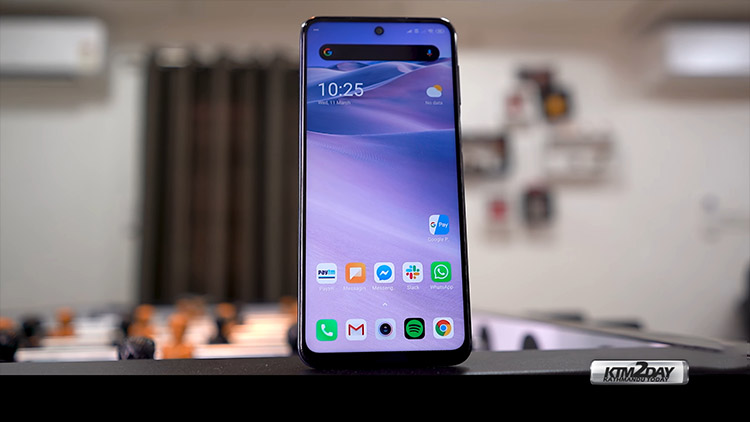 On the front, which you will probably look at most of the time, there are fairly thin bezels on all sides, while the rest of the front surface is a whole 84.5% covered by a very large screen. Above the screen along the top edge, there is a speaker for voice calls with a small and discreet but visible notification LED. Of course, there is an in display punch-hole for the front camera which by the way supports face recognition and is positioned in the middle of the top of the screen.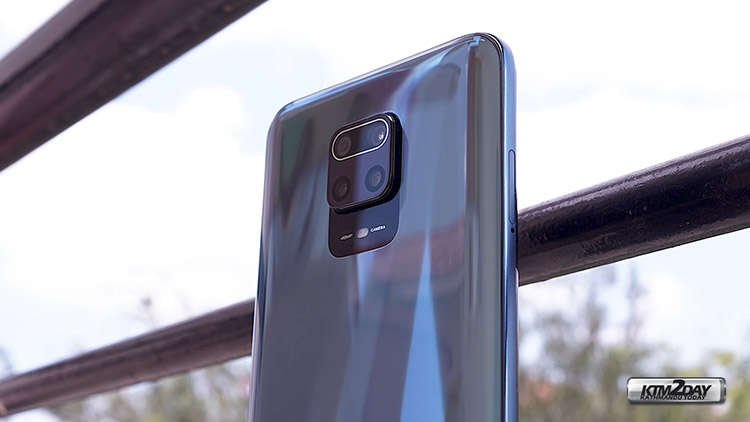 This symmetry is something we also find on the back with a centrally aligned camera system, which we have to say is one of the perhaps not the best looking but certainly most refreshing designs this year. The design of the camera module represents a popular kitchen stove with four burners, but it is fairly protruding a bit above the surface of the back panel.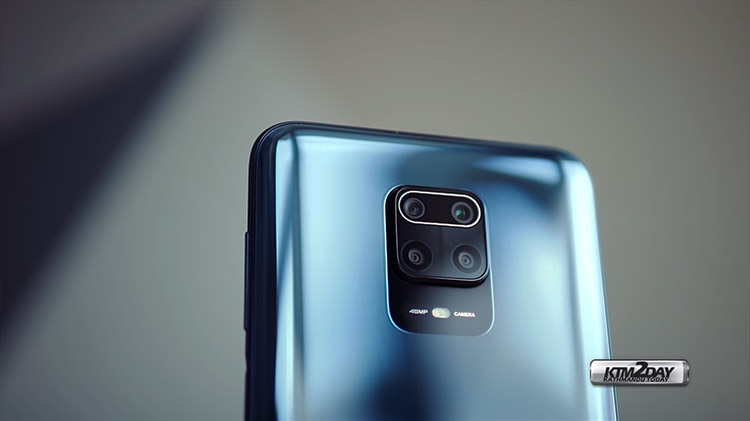 There's a flat extension below the camera module that houses the flash, and we feel that this design is unique in some way.
And before we end the design discussion, we can't forget about that camera hump. Having it in the middle helps in minimizing table wobbles, but then again it still wobbles. If you want to get rid of a hump, I highly recommend using the included case in the box.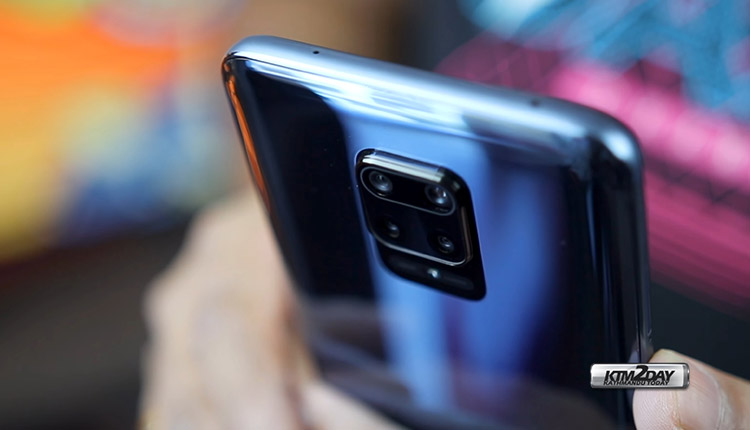 It also makes the phone easier to handle. Overall, I think the Redmi Note 9 Pro looks good, I just personally think that it should be smaller as it is on the bulkier side.
The Redmi Note 9 Pro is available in three colors namely Aurora blue, Glacier white and the Interstellar Black.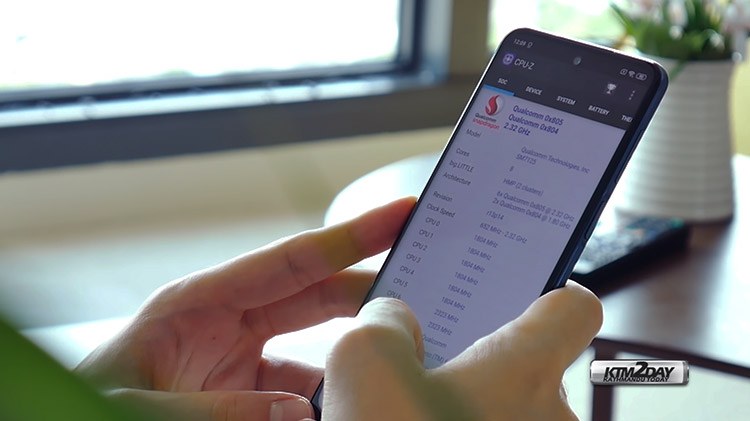 Redmi Note 9 Pro Review: Display
On the Note 9 Pro, we see a really huge screen of  6.67 inch IPS LCD Display with full HD+ resolution and 60 Hz refresh rate which is completely fine for the price but it's worth pointing out that the main competitor Realme 6 has a 90Hz panel.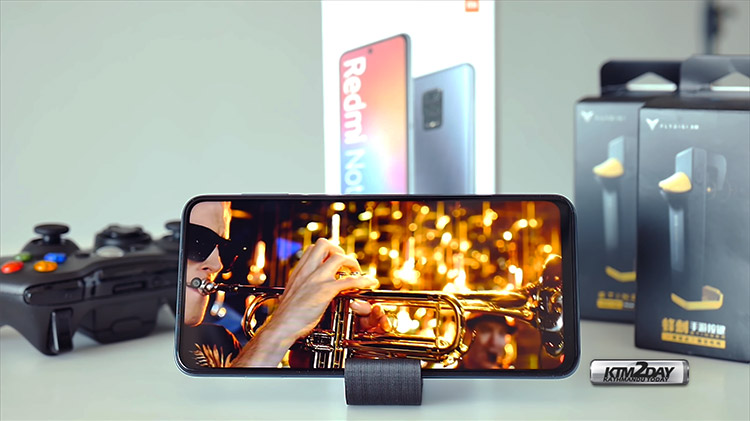 Moving over to the display, the IPS LCD is crisp, thanks to the 1080p screen. It provides a very good experience for pretty much any task you may do on a mobile phone whether it is browsing, internet gaming or using apps. Big screens are advantage in this regard and as long as you don't mind the size of the phone, the experience they provide is worth it.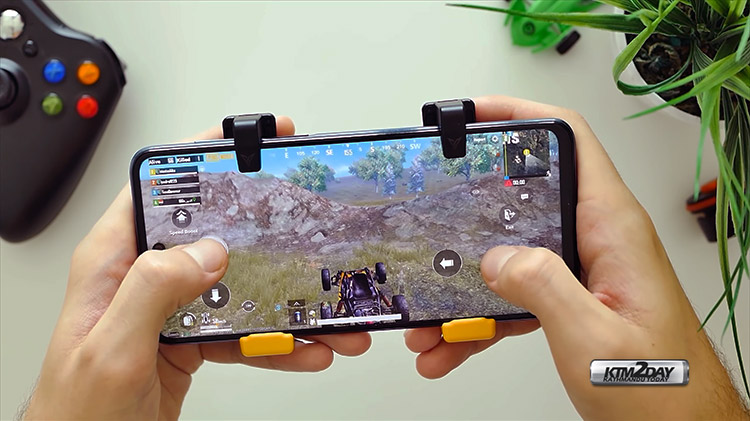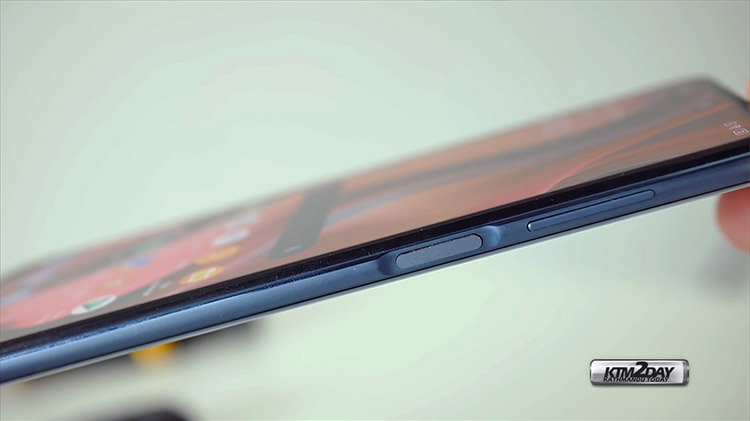 While it's not as punchy as AMOLED I like how colors are well saturated and closer to real life. I also find a panel to be sufficiently bright outdoors. Coming from the Galaxy Note 9, I find the auto brightness feature to be on the dimmer side. In the end, I turned it off and turned the slider to maximum.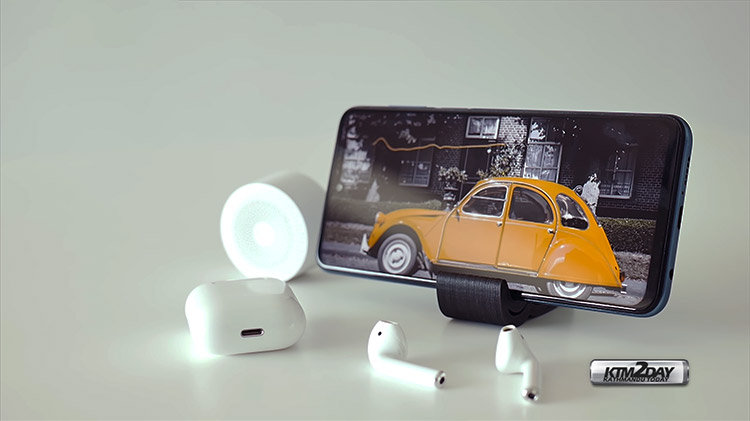 And since the peak brightness can get so high, the display is HDR certified it means you can watch videos and Netflix in YouTube with better dynamic range.
Like the Galaxy Notes, there's a hole punch at the top center display. Xiaomi calls it dot display, and the dot didn't bother me at all.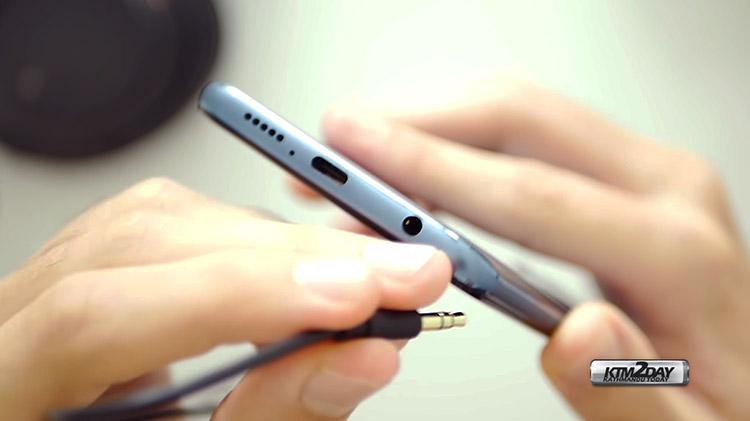 What bothered me was the double tap to wake function. Apparently it only works on the lockscreen, and not the main screen. Other than that I really liked the display of the Redmi Note 9 Pro, and for a video junkie like myself I appreciate the inclusion of HDR. If there's only one feature to make this the perfect mid-range display, that's at least 90 Hertz refresh rate.
Redmi Note 9 Pro Review: Performance
Now for the performance, the Redmi Note 9 Pro comes in two models. And the one that i have here, is the base model with 4 GB RAM and 64 GB of storage.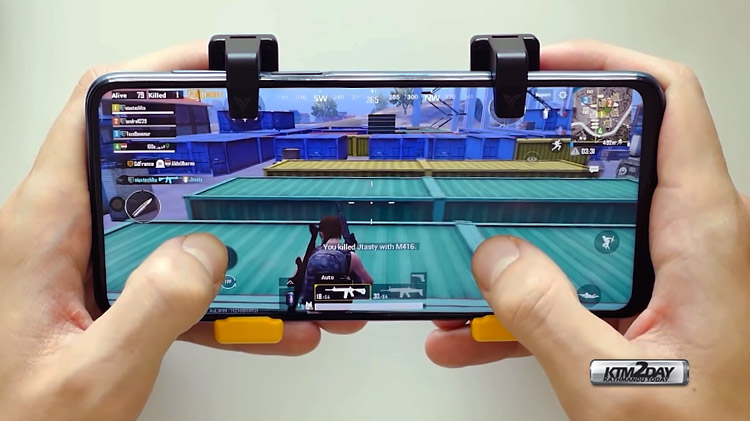 This phone has a mid-range 8 nanometer Snapdragon 720G which provides a decent performance, not only for casual tasks but also for gaming.
I have tested most demanding games such as PUBG mobile, Call of Duty mobile legends,  Pro-Evolution Soccer 2020 and so on. In most cases, i was able to get smooth 60fps gameplay with no overheating problems.
It's also worth noticing that the Redmi Note 9 Pro has some nice extra features that flagship phones don't have. You can easily expand the storage by adding a micro-SD card upto 512 Gigabytes and IR Blaster can be used to control your home devices just like TV, AC or whatsoever.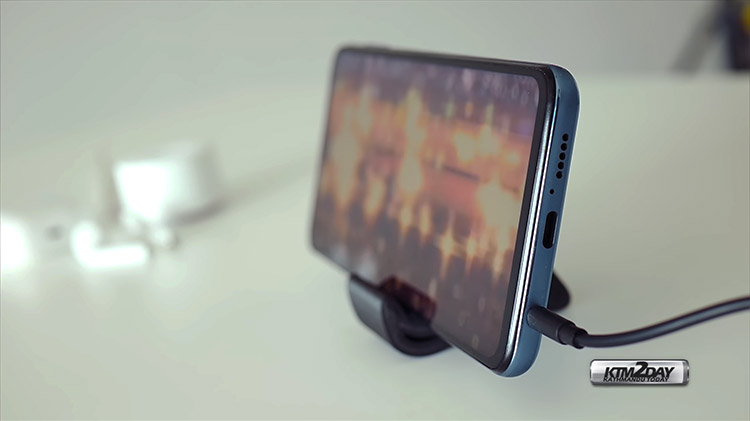 Since the first day I've gotten at least three software updates already, but even with the consistent updates Xiaomi MIUI still needs a bit of polishing. There are occasional stutters when navigating around home screen and a built-in Google discover on the left side is very laggy.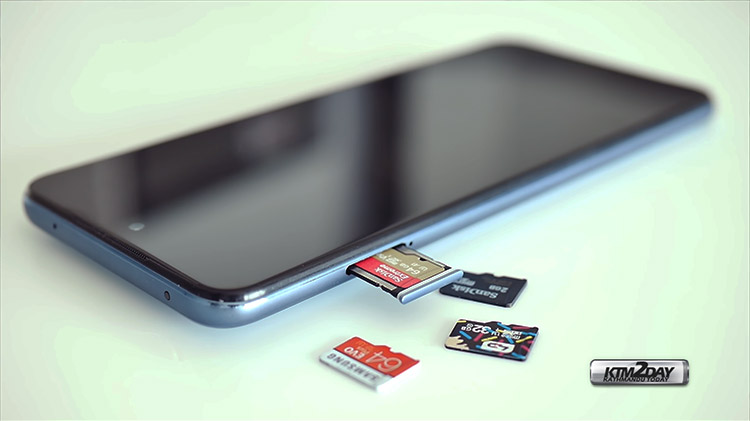 Luckily, I found a widget that does the same thing with one tap so I disabled the cover page. If you're going to ask me, I like using gestures over navigation buttons. However, the inconsistent gesture animations forced me to switch back to on-screen buttons. But all-in-all, MIUI is not a terrible experience. While I expected ads to be popping out of nowhere, I'm glad that they only appear in Xiaomi's built-in apps.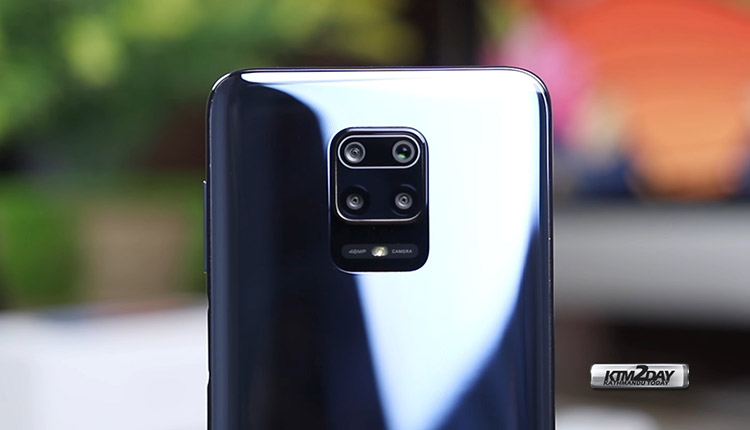 If anything is ruining the experience, then that would be the Xiaomi's MIUI 11 user interface which compared to some finely designed solutions looks a bit unpolished at least while using the default theme. Luckily, there's a Theme Store so the looks can be changed but still we have seen more functional UI's than this. Xiaomi has proven that it can make good hardware so we hope they will improve on their UI as well.
To be fair, under the hood the MIUI 11 offers plenty of settings that will let you adjust how the phone behaves and adjust the experience to your particular preference. The software is based on Android 10 and on the hardware side Redmi Note 9 Pro relies on Snapdragon's 720G  which is optimized for gaming.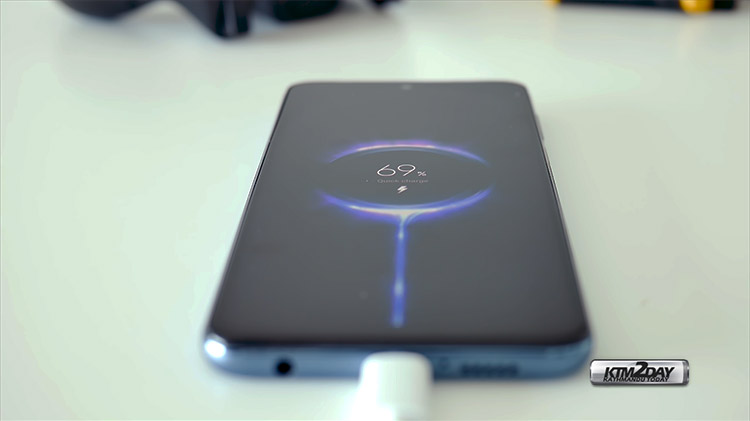 Redmi Note 9 Pro Review: Battery
The Redmi Note 9 Pro can easily last a year of use but you have to get the 6 gigabytes model if you want a lasting experience. One thing that I really love about this phone is the 5020 mAh battery. I can comfortably get seven to eight hours of screen time with a bit of gaming on the side. I can even play games for six hours straight. Well I do think that this is a solid one big battery phone, I feel like it could be better . Maybe because I'm always stuck at home but I think I should be getting atleast an hour more of screen time.
Charging time won't be a nightmare here, thanks to the 18 watts fast charging but for some reason Xiaomi is bundling a 22.5 watt charging brick which you won't be able to utilize unless you jump your purchase to the Redmi Note 9 Pro Max. Regardless, it only takes an hour and forty-five minutes to fill this phone.
Redmi Note 9 Pro Review: Cameras
By far, we've had good design, excellent performance and great battery but what about the cameras. For starters, this phone has a 48 megapixel main sensor and f/1.79 aperture, and uses the new Samsung Isocell GM2 sensor. Alongside there is an 8 megapixel ultra-wide lens, 5 megapixel macro lens and 2 megapixels depth lens.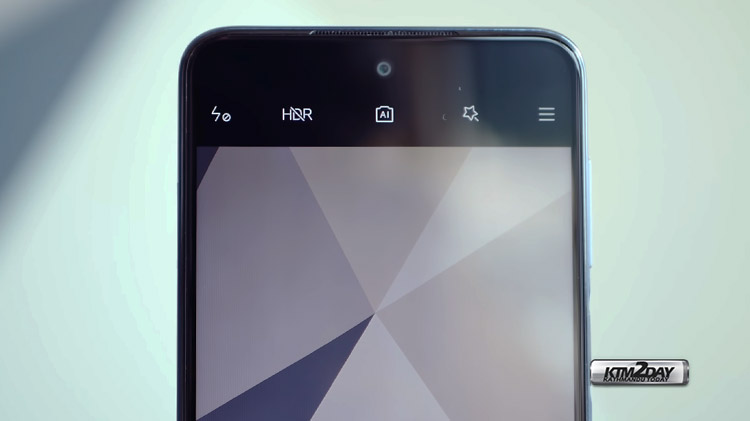 Overall, it's an OK camera, but this isn't the phone to get if you want the best cameras in this price range. As expected, the dynamic range is a bit limited, as shadows get crushed a lot. I did notice that white balance changes drastically especially when shooting with a 16 megapixel selfie camera. Photos come out soft sometimes even with great lighting however the full 40 megapixel mode easily fixes that.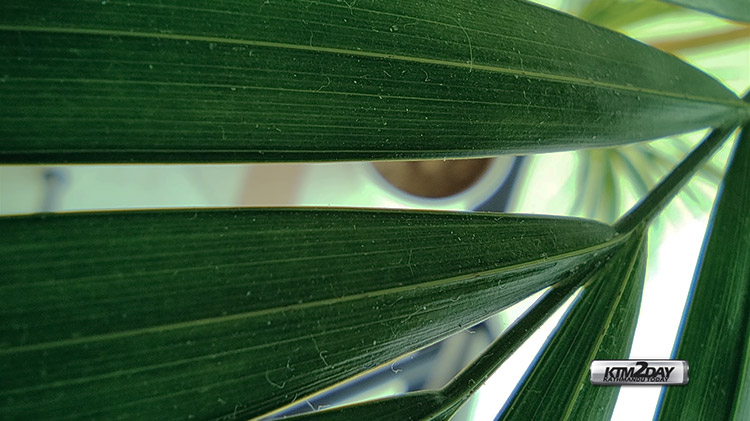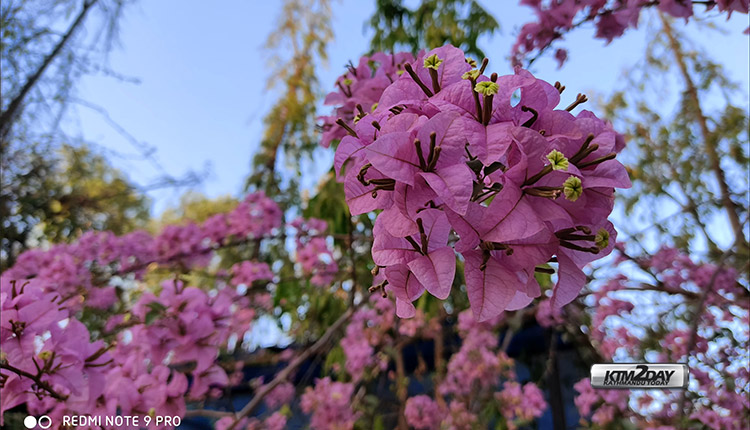 But then here's another problem, the camera app crashes. It happens when the phone is taking its time processing the photos. The app would become unresponsive and crash, but fortunately it still saves whatever you were capturing. There seems to be a problem too when it comes to the shutter speed. You would initially think it's fast, but when you review the photos, the subject is blurry in it and out of focus. The same goes for the ultra wide lens.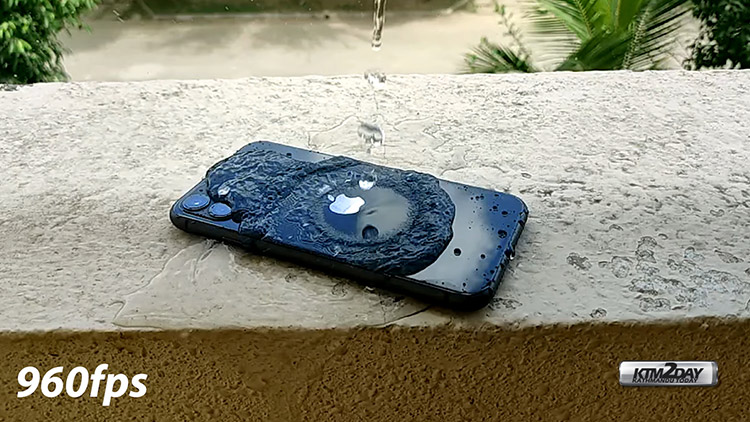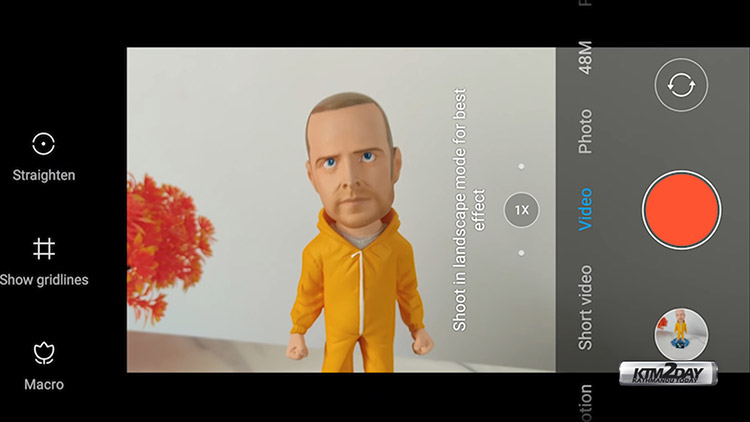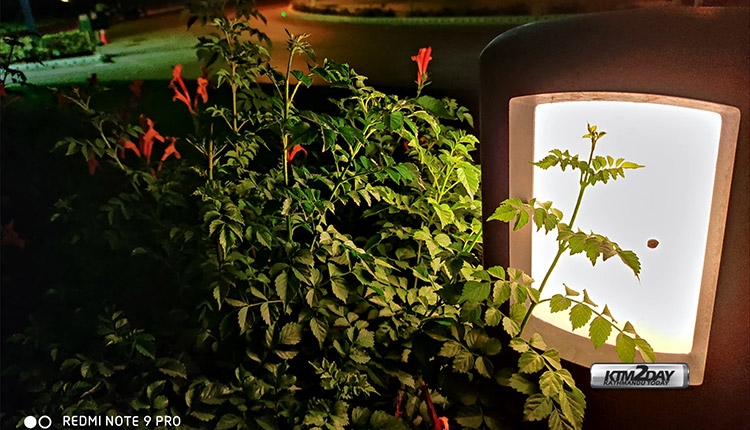 On top of that, night mode is a bit of out of whack. It works but it leaves the shadows too much, the photos end up looking washed out.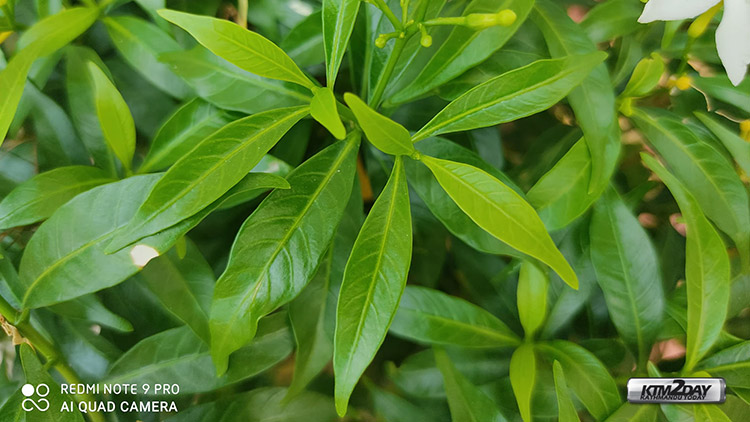 For portraits and low-light shots i would strongly suggest downloading and using GCam app as this would give you much more detailed and more satisfying results. Difference between stock camera app and GCam app are very noticeable in my opinion.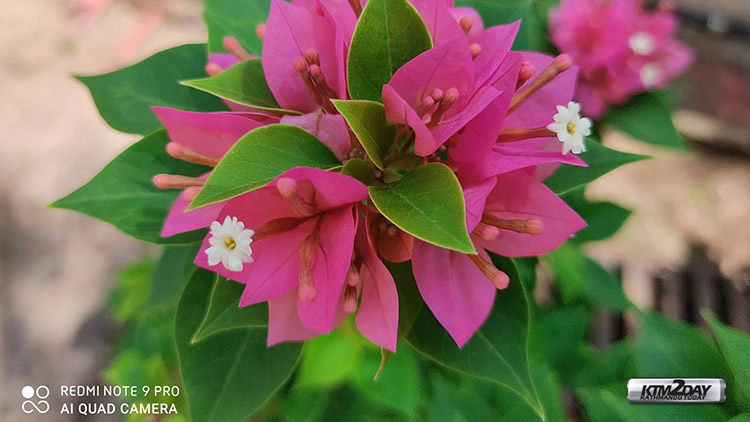 Camera stabilization on both the rear and selfie is pretty poor, i found out that at 1080p and 30fps mode does the best job on this phone but in other modes it will be really shaky.
The main camera auto-focus is not stable for videos, sometimes it does a good job just within seconds but other times it seems like this task is impossible and it really struggles to focus based on the situation. Overall, the camera i would say is an average. It will make nice shots during daytime and struggles more with night shots but when considering the price of the phone it's exactly what i was expecting for.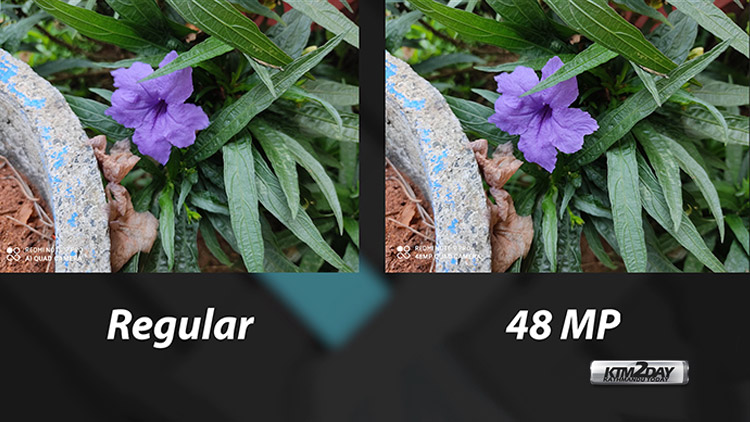 If there's something that I do not expect, it's the macro lens. I think this is the best camera out of the four. It's sharp, detailed and consistent. Most phones at this price segment comes with barely 2 Megapixel macro lens which is barely useful, so a 5 Megapixel macro lens really surprises in terms of how close you can get to the subject and pictures shot in this mode is pretty impressive. You can see a lot of detail and sharpness, so if you love to take detailed macro shots, you will not be disappointed.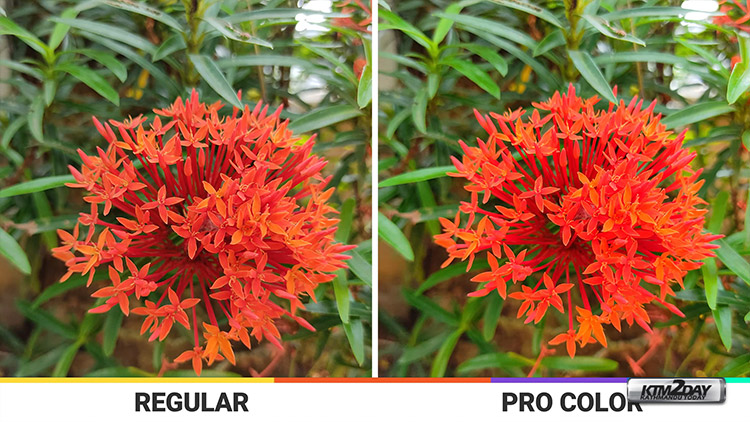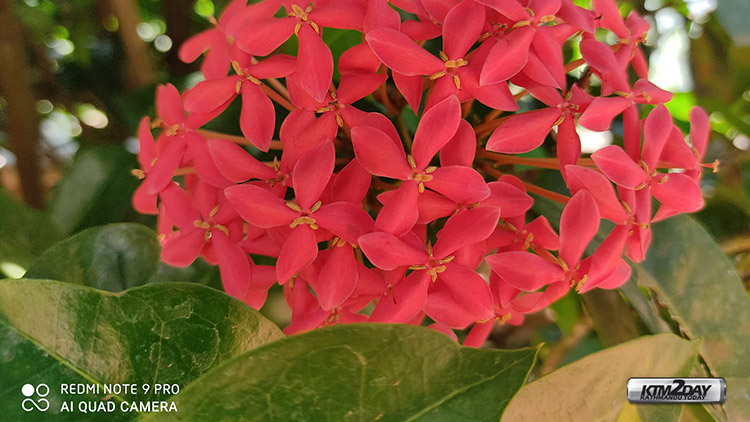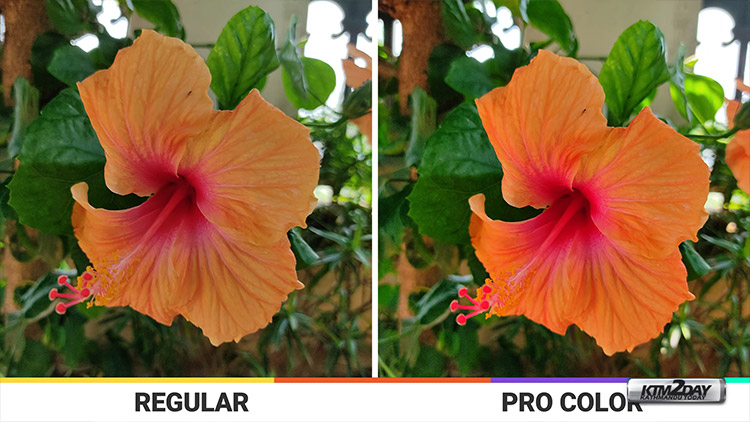 Again, Xiaomi needs to work on its offer. I'm not expecting the best updates, but at least make the shooting experience reliable. Furthermore, i believe that with the future software updates camera algorithms to be  improved.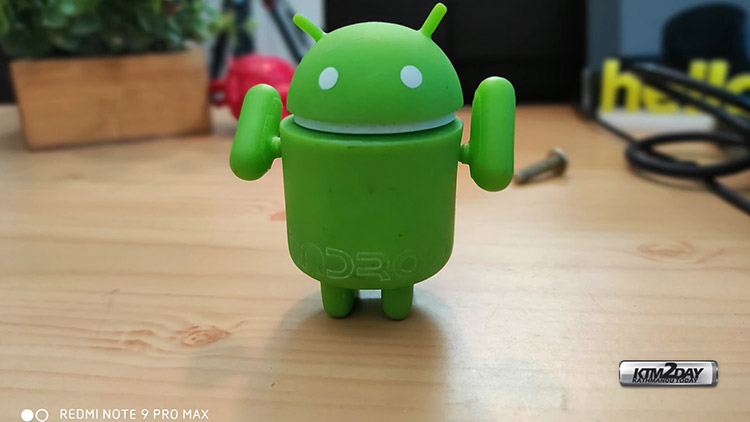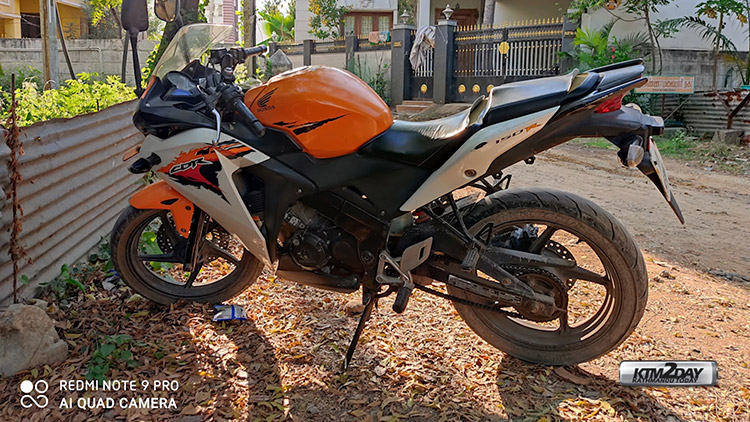 Redmi Note 9 Pro Review: Verdict
All said, should you buy the Redmi Note 9 Pro? – Yes ! But you might want to wait a little bit.
To sum it all up, the Redmi Note 9 Pro is definitely one of the best mid-range phones of 2020. It feels really solid in the hand and it looks great. Build quality is decent and it comes with a really cool specs to price value. It looks like Xiaomi nailed it once again.
My only wish is that the phone would have had NFC for contact less payments, a bit faster charging technology and better video stabilization, then it would have been an icing on the cake.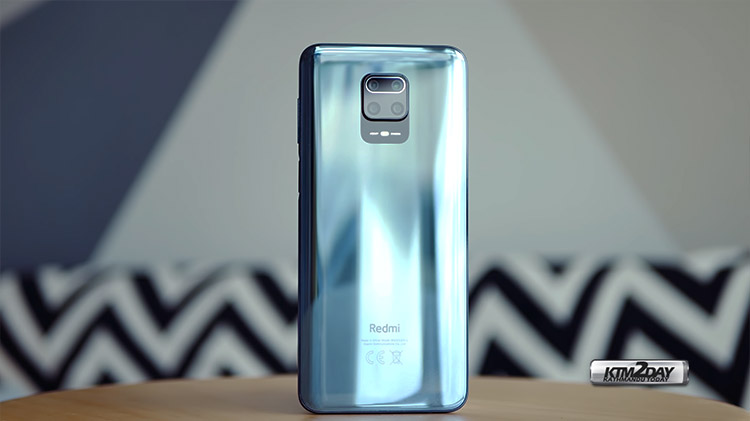 I feel the camera and the GPU is holding this phone back. So I can't suggest this phone to someone who likes to play a lot of games or who like to take a lot of images.
So now who should be looking to get this phone? If you just can't stretch your budget beyond Rs 30,000, or if you just want to use the basic features on your phone, then go for it. Big display is amazing for consuming content, huge battery keeps it powered for more than a day, dual VOLTE means you are always connected, and the headphone jack lets you listen to your favorite music in isolation. And for all these things, the Note 9 Pro is an amazing phone. But if you do anything more than playing casual games, or taking lot of images, specially in lower light, you should look elsewhere.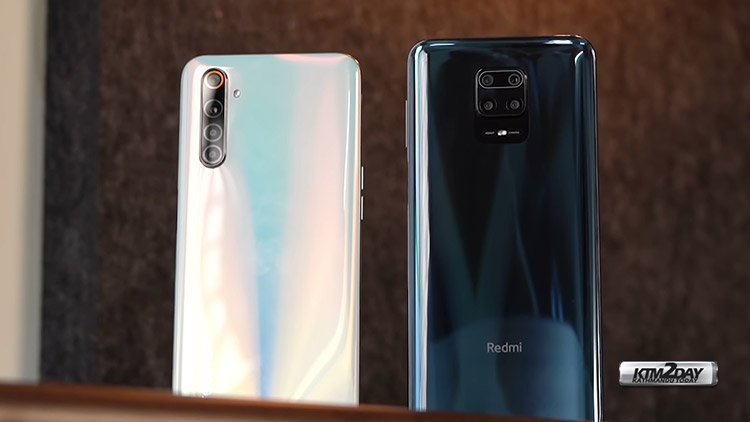 In a few days, until Realme 6 will be released and that one comes with faster display and a 64 megapixel camera. I think Realme 6 will be able to provide a better experience if it will arrive for the right price. But if not, make sure to purchase the Redmi Note 9 Pro with 6 Gigabytes of RAM and 128 Gigabyte of storage that costs Rs 29,999 . So these have been my thoughts about the Redmi Note 9 Pro.