Redmi AX5400 gaming router launched with Mesh and Wi-Fi 6 support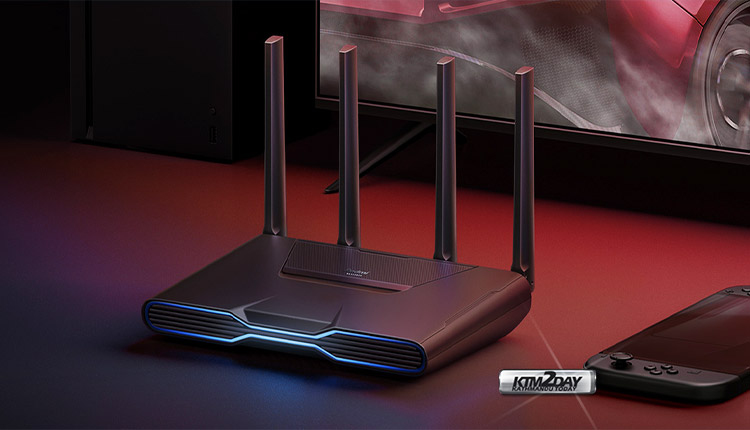 The Redmi K50 Gaming smartphone from Xiaomi had just gone on sale in China. It's the newest gaming flagship phone from the company to hit the market. However, the brand also unveiled a new product at the same time. Xiaomi has just released its own gaming router, the Redmi Router AX5400.
The Router AX5400 was launched by the Chinese smartphone maker to "deliver the finest gaming experience, whether PC or mobile gaming," according to official notes. There will be a high-end 2.5G Ethernet connector on the new router, which can be utilized for gaming or connecting an external NAS device.
In addition, the new router is able to adapt to the operator's gigabit fiber speed, which is another feature. As a result of its gaming-centric design, it has an appealing appearance.
Looking at the router, it has 16 million color RGB illumination and plug-in support for game acceleration.
As a Wi-Fi 6 router, it also offers a mesh network that is compatible with all of Xiaomi's Wi-Fi 6 routers.
In other words, if you have many routers in your home, it provides comprehensive coverage. The Router AX5400 uses a Qualcomm chipset to run. A 1.0GHz CPU and a separate 1.0GHz NPU are included in this chipset, which is a dual-core 64-bit model.
The router is also equipped with six high-performance FEMs (signal amplifiers), which are built within the router.
Intriguingly, it can also detect compatible Xiaomi and Redmi smartphones automatically, allowing a delay reduction of up to 20%.
For its first launch in China, the Router A5400 will cost 599 Yuan (about US$95) and will be lowered to 549 Yuan (approximately $86).