Samsung announces Galaxy A42 as company's cheapest 5G phone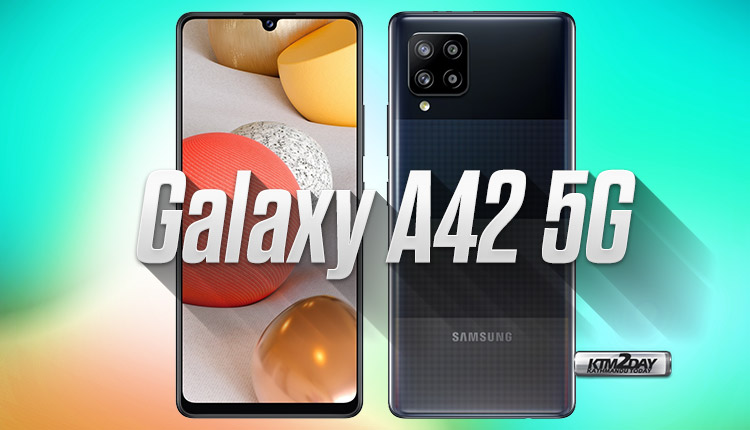 After launching the Galaxy Note 20, Note 20 Ultra, the new generation of Galaxy Buds and other gadgets last month, Samsung announced on Wednesday the arrival of new products. During an online event, the South Korean made the Galaxy A42 5G official along with a triple wireless charger.
Samsung Galaxy A42 5G is the most affordable 5G handset
Samsung's A-series has just gained a new member: the Galaxy A42 5G. It is a smartphone with 6.6-inch Super AMOLED screen and quad camera. As it has not yet been released, Samsung has not revealed more details of the product, but, according to CNET, the handset should hit the market later this year.
During the event, Samsung stressed that this is the most affordable 5G handset to date. Prices were not disclosed.
Although officially announced, Samsung has not revealed the specifications of the new phone, but some rumors have already delivered some of the specs of the handset.
According to SamMobile, leakers reveal that the Galaxy A42 5G will have a 48 MP main camera and a 5 MP depth sensor, in addition to the other two sensors whose details are not out yet. The portal says that the model will be powered with a Qualcomm Snapdragon 690 processor. In turn, the RAM should be 4 GB and there are options of 64 GB and 128 GB of internal storage. The battery is very generous: 5,000 mAh.
Official information released by Samsung states that the Galaxy A42 features a 6.6-inch Super AMOLED screen and a quadruple camera set on the rear. The images of the device reveal also a selfie camera installed in a central cutout of Infinity-U format, in addition, the absence of a fingerprint reader on the side or back of the device suggest a sensor embedded under the screen.
The device is expected to come with a battery capacity of 5000 mAh with some form of fast charging support. The A42 5G is also supposed to be available in black, white and gray color options.
As usual, the company has not revealed any information on pricing of the device.
New Charger Wireless Charger Trio
Another new gadget announced by Samsung is the Wireless Charger Trio, which will replace the Wireless Charger Duo. As its name suggestrs, the Wireless Charger Trio can charge up to three devices at the same time, while it's predecessor could support up to two simultaneously.
Samsung again did not share product details in the statement, but said that "the Wireless Charger Trio is an entirely new wireless charging solution designed to charge compatible devices at once, offering convenience and ease on day-to-day life.
Also according to SamMobile, the Wireless Charger Trio can be sold for € 99.