Samsung Galaxy A42 will be Samsung's cheapest 5G smartphone so far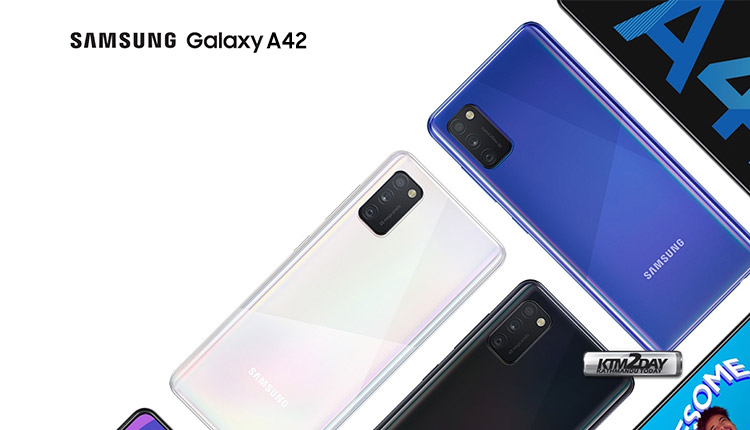 Samsung is constantly expanding its range of 5G smartphones, but a cheap model is still missing, and the 5G version of the Galaxy A51 is also expected to be significantly more expensive than originally expected. With the Galaxy A42, Samsung could finally launch a relatively inexpensive 5G smartphone.
Most of Samsung's current flagships already support 5G, but it comes at a hefty price tag such as the Galaxy S20 5G -other devices such as the Galaxy Z Flip will soon receive a 5G version . If you are looking for a cheap 5G smartphone, Samsung has nothing on offer at this price segment – even the new Galaxy A51 5G is said to be launched in Europe for 480 euros, significantly more expensive than a Xiaomi Mi Mix 3 5G ( about 389 euros on Amazon ).
But that could change in a few months: According to a report by SamMobile , Samsung is already working on the Galaxy A42, the company's cheapest 5G smartphone to date. The device is currently being developed under the model number SM-A426B, but the launch is not expected until 2021. SamMobile speculates that Samsung could launch the Galaxy A42 in both 4G and 5G variants where 5G could still take a while to penetrate.
Hence, the Korean company could launch an even cheaper LTE variant – but this does not have to be the case, as more and more mid-range chipsets are now available with integrated 5G modem.
According to the report, the Galaxy A42 will be equipped with 128 GB internal storage, which is twice than that found in Galaxy A41 (64 GB ). The device is expected to be available in gray, black and white color options. This is the second time that we have heard of the Galaxy A42 – as usual, further details about the device should be out more often from various leaks in the next few weeks and months.