Samsung Galaxy A54 5G launching soon with large battery and 50 MP main camera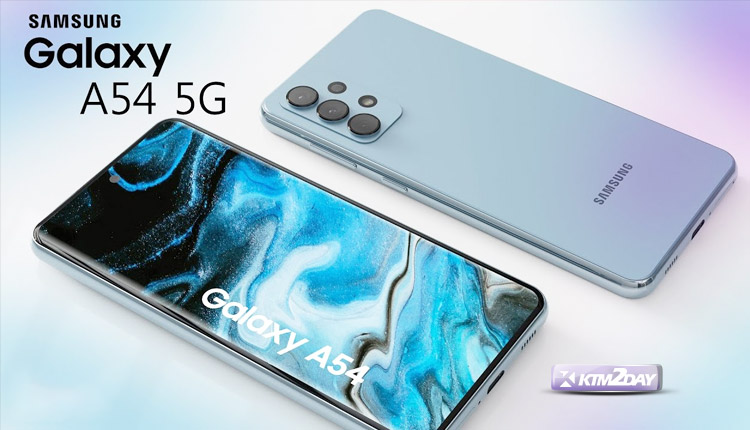 Samsung's Galaxy A53 was the flagship midrange model of the Galaxy A series in 2022. However, the Samsung Galaxy A54, its replacement, has already been announced.
The Dutch website GalaxyClub even claims to have evidence of a 4905 mAh battery capacity. The nominal capacity is larger than the 4860 mAh found in the Galaxy A53.
The Samsung Galaxy A54 5G is expected to make its debut in China very soon. The device's details have been confirmed thanks to its presence in China's 3C certification database. As a result of the listing, it may shortly enter the Chinese market.
Also Read : Samsung Mobiles Price in Nepal
The Samsung SM-A5460 model smartphone that was discovered on 3C is the anticipated Galaxy A54 5G. A quick glance at the description will tell you that it supports 5G speeds.
It also hints that the handset will be able to charge quickly at a 25W rate. There is no power adapter in the Galaxy A53's retail packaging. Therefore, it's possible that the A54 won't include a charger when it's released.
For context, the Galaxy A5x series of phones appeared in 3C's database two months prior it's public launch. Remember that the A52 first showed up in 3C in January of 2021, and that it was officially introduced in March of that year.
During the first month of 2022, the Galaxy A53 appeared in 3C, and its premiere occurred in March of that year. With the Galaxy A54 5G having received 3C certification in the month of November, it appears that an official release might occur as soon as January of 2023.
Samsung Galaxy A54 5G specifications
As of present, the following is what is known about the Samsung Galaxy A54's 5G capabilities:
In spite of persistent speculation, the Galaxy A54 5G's rumored specs have not yet been confirmed by the rumor mill.
The 5,100mAh battery capacity is projected to be an increase of 100mAh over the A53 model that it replaces.
The Galaxy A54 5G is said to include a 50-megapixel camera, part of a triple camera setup.
We anticipate that it will come with both a 5 megapixel ultra-wide and a 5 megapixel macro camera.  A depth sensor is probably not included.
Up to four years' worth of operating system updates will be made available for the A54 5G.
The fact that it ships with Android 13 operating system means that it will be able to receive the Android 17 operating system upgrade in the future.
Furthermore, it's safe to assume that the next-generation smartphone will feature a more efficient processor. Despite this, the evolution being so modest, the change in battery endurance shouldn't be very noticeable.