Samsung Galaxy S20 Ultra 5G and Galaxy Z Flip pose on the first official posters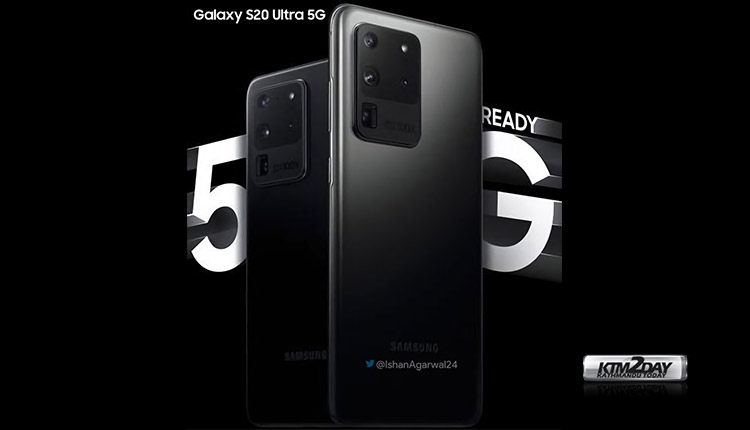 Indian insider Ishan Agarwal, who regularly provides the media with accurate insider information, has posted the first official advertising posters for the Samsung Galaxy S20 Ultra 5G and Samsung Galaxy Z Flip.
The Samsung Galaxy S20 Ultra will be equipped with a camera with a main image sensor with a resolution of 108 megapixels. This is a special version of the sensor, which differs from the sensor of the same resolution, that debuted last year in the smartphone Xiaomi Mi Note 10. In addition, the Samsung Galaxy 20 Ultra is equipped with a periscope module and a proprietary Space 100x zoom. Other highlights of this device includes a flagship Qualcomm Snapdragon 865 chipset and a fast LPDDR5 RAM .
The presentation of the entire Samsung Galaxy S20 line is expected on February 11, and the smartphone will be released on March 6.
As for the Samsung Galaxy Z Flip, the smartphone has no release date yet, but you can evaluate how it looks in a protective case .
Samsung Galaxy Z Flip will also be presented on February 11th at the Unpacked Event.