Galaxy Z Fold 2: renders leak and show Samsung phone in all angles with details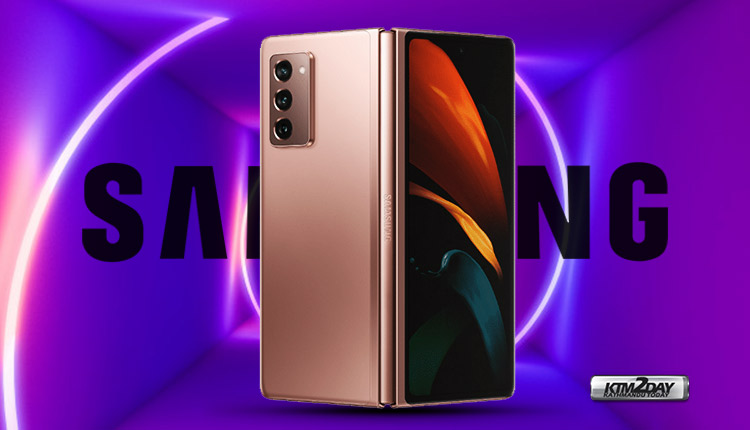 Samsung is gearing up for the Galaxy Unpacked event, where the Korean tech giant is set to launch several of its new products from the Galaxy Note series and a folding smartphone. The Samsung Galaxy Z Fold 2 will be launched along with Galaxy Note 20 series of smartphones.
A few days ago live images of Galaxy Z Fold 2 appeared on the web , however they were not of good quality. In the meantime thanks to MySmartPrice we now have new images showing Samsung's next foldable in all its glory.
The leaked images by the site shows Galaxy Z Fold 2 in high quality and in all possible angles where the devices can be seen in two color options – Mystic Black and Mystic Bronze.
We can see in the images above that the Galaxy Z Fold 2 will not have any notch on the screen , but a hole for the 10MP front camera that should be the same as the Galaxy S20.
Another detail is that Samsung will use a kind of ultra-thin glass instead of the plastic cover that was used in the original model, which then caused many problems when Youtube reviewers tried peeling them off that damaged the screen partly.
In the image above, which shows the Galaxy Z Fold 2 in Mystic Bronze color, it is possible to see some more details such as small shock absorbers to deprive the screen of sudden knocks when closing the device. Another improvement involves the entire design of the device, which now has straighter corners, which improves the usability of the system in applications that have interface elements close to the edges.
In addition, another image shows the device from all angles, which allows us to see its cameras and the external screen, which must be 6.23 inches, while the internal screen will have 7.7 inch AMOLED display.
Speaking of photography, we have a main set with 3 sensors: the 12 megapixel main, 12MP wide-angle secondary and lastly a 64 megapixel telephoto with 3x hybrid and digital zoom up to 30x.
Sources point out that the device's structure will be metallic and will have stereo speakers. On the side we have the volume buttons and a fingerprint sensor. Inside, a Snapdragon 865 Plus chipset is expected along with 12GB of RAM and an internal storage of 512GB, but we may see versions with 256GB as well.
The Galaxy Z Fold 2 is expected to be introduced in early August alongside other top-of-the-line Samsung devices such as the Galaxy Note 20 series and Galaxy Buds Live earphone on the Samsung Galaxy Unpacked.