Samsung unveils 55 inch Odyssey Ark curved monitor and Freestyle Projector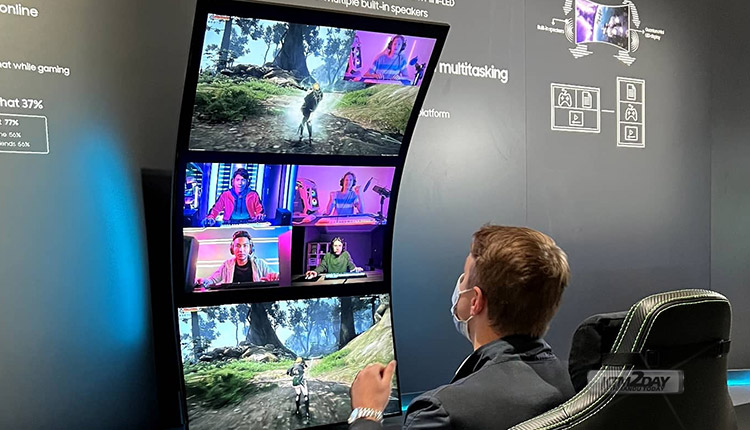 Samsung announced at the CES 2022 show Odyssey Ark curved monitor as the largest 4K monitor from the brand, this 55-inch 4K monitor caters to gamers as well as professional users. A multi-view experience, according to Samsung, pushes "immersion to the next level." Samsung has also shown off its Freestyle projector, which features auto-level, auto-focus, and auto-keystone. Samsung claims that the projector cradle can rotate up to 180 degrees and project images as large as 100 inches.
The Samsung Odyssey Ark 4K curved monitor has a 16:9 aspect ratio and a 55-inch screen. If The Verge is to be believed, a release date has been set for late 2015 or early 2016. Alternatively, it could have a quantum dot color with a Mini LED backlight It has a pivoting and tilting height-adjustable stand (HAS). Both the landscape and portrait modes are supported.
Samsung is apparently offering a wireless dial controller that can be used to control the lighting and the interface of the device. Other specifics of the display are still a mystery. Tim Schofield, a popular YouTuber, shared some photos of the spectacle on Twitter.
Additionally, Samsung showed off a Freestyle portable projector "aimed at Gen Z and millennials." A projector, speaker, and light source are all incorporated into this single unit. According to Samsung, the projector is the company's first portable screen that can be used with just an E262 light socket. Currently, it may be pre-ordered in the United States, and it will soon be available for purchase worldwide.
With the cradle's 180-degree rotational capability, users can effectively project content onto tables, floors, walls, or ceilings, according to Samsung. The Samsung Freestyle projector has auto keystone and auto leveling capabilities. This means that it automatically adapts its screen to any surface at any angle in order to produce a straight image. An auto focus feature is included, as well as a 100-inch image projection capability.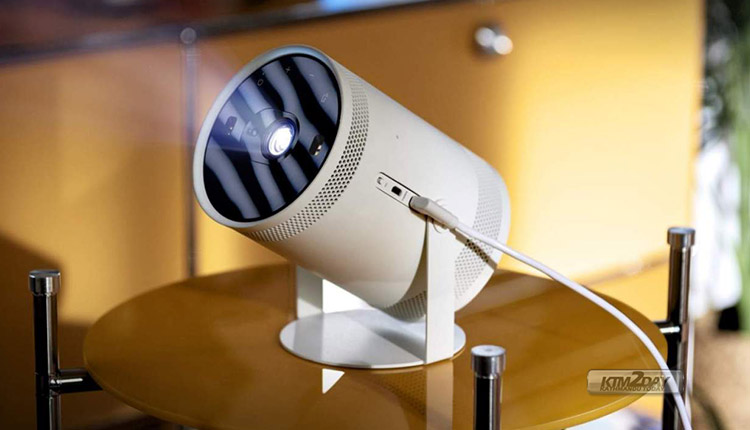 The sound quality of the Samsung Freestyle projector is enhanced by the use of a twin passive radiator and a 360-degree sound radiation system. Lighting effects can also be achieved with the use of the translucent lens cap and ambient mode on the camera. Visual effects are projected on a wall in sync with music, according to Samsung. The device, which weighs 830 grams, has built-in streaming services, as well as a mirroring capability that works with both Android and iPhone devices. Voice assistants can also be summoned using far-field voice control.