Sastodeal Launches Mobile Week campaign with Unbeatable Price on Mobile Phones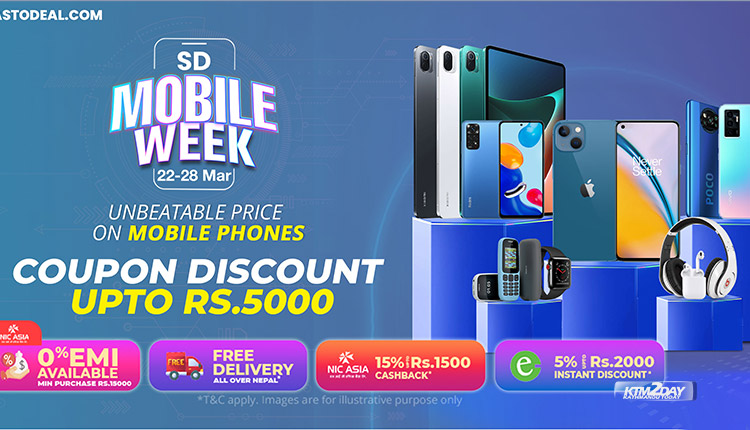 From the 22nd to the 28th of March, Sastodeal will be running a promotion called "Mobile Week" in honor of Nepali New Year 2079 BS.
Customers who purchase mobile phones during this week-long promotion will be eligible to win prizes, according to a statement from the online shopping platform business. Buying a mobile phone can net customers up to a Rs. 5,000 discount coupon.
Sastodeal has also tied up with NIC Asia Bank to offer 0% EMI for the convenience of its consumers. NIC Asia Bank debit and credit cardholders will also receive a 15 percent discount on all purchases (up to Rs 1,500).
Mobile phone purchasers in Nepal would also benefit from free shipping throughout this promotion time.