Singati Hydro's IPO for the general public from 19 March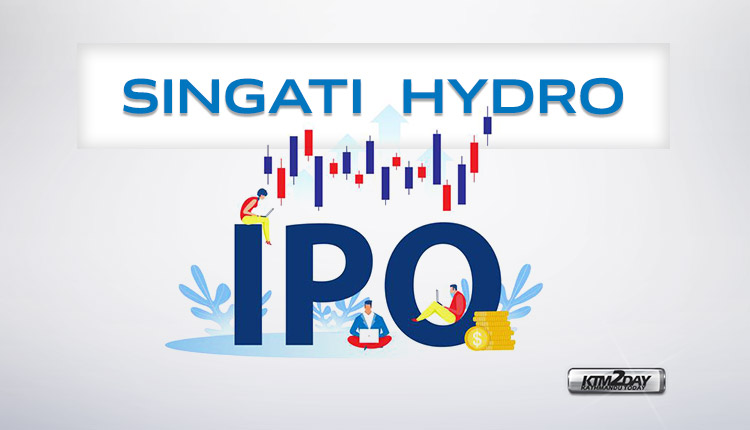 Singati Hydro Energy Limited is going to issue IPO to the general public from March 19 (tomorrow). The company, which has already sold IPO to the project-affected locals in the first phase, is going to issue IPO to the general public in the second phase.
The company is preparing to sell 2.9 million IPO units. Out of the total , 58,000 units of share have been allocated for the employees of the company and 145,000 units for the collective investment fund and the remaining 26.97 million lots are going to be issued to the general public.
The IPO will go on sale and will be available until March 23 at the earliest and may be extended upto April 2. General public can demand minimum 10 units and maximum 200,000 units of share for IPO purchase.
The company has assigned Mega Capital Markets Limited as IPO sales manager. Along with the sales arrangement, applications can also be submitted from all the participating banks and financial institutions. Applications can also be submitted through CDSC's MeroShare website.
The IPO of this company has been given a Care NP Double B Minus (IS) rating by Care Rating Nepal indicating below average bases. The company is constructing a 25 MW capacity hydropower project located in Dolakha District . The construction cost of the project is estimated to be Rs. 220 million. The company has a net worth of Rs. 100 per share.