Snapdragon shows 8K Video Captured using SD 865 processor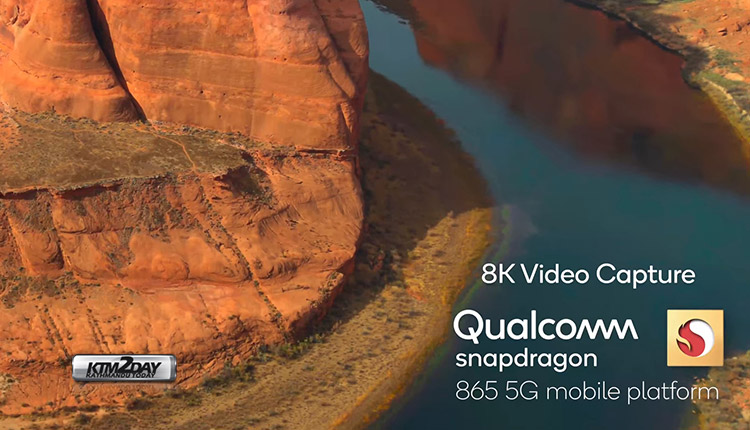 The Snapdragon 865 processor was introduced at the beginning of December 2019. There are no smartphones with this chip on the market yet, but preliminary performance tests show that this is the most powerful mobile processor. The Snapdragon 865 is not only powerful than all its predecessors, but also comes equipped with more powerful features in other areas – for example, to shoot full-fledged video at a resolution of 8K.
Qualcomm showed a test sample recorded from a smartphone with this new processor. Qualcomm shot an entire movie out in the dramatic landscapes of Arizona in 8K video loaded with 33-megapixels. You can evaluate the quality of 8K video directly on YouTube, but not every smartphone or computer can handle playing a video at full resolution.
In this video, videographers used a prototype Snapdragon 865 smartphone with a Sony IMX586 image sensor to capture footage not seen by the likes of smartphones, until now.
Snapdragon 865 comes with support for recording 8K video not only thanks to the power of the central processor, a separate new ISP chip is responsible for this – it processes information from cameras at a speed of 2 gigapixels per second. This will allow the smartphone to record video in 8K resolution or take photos at 200 megapixels.
Another innovation – smartphones with the new Qualcomm processor will be able to record slow-motion video with high resolution and a frequency of 960 frames per second without time limits. In the previous generation, manufacturers had to limit the time to a few minutes or even seconds, because they lacked productivity.
According to rumors, the first smartphone with a Snapdragon 865 processor will be Xiaomi Mi 10 – its presentation will be held in the first half of February.