Hotel Soaltee bags "Best 5 Star Hotel in Nepal 2021" award from ITA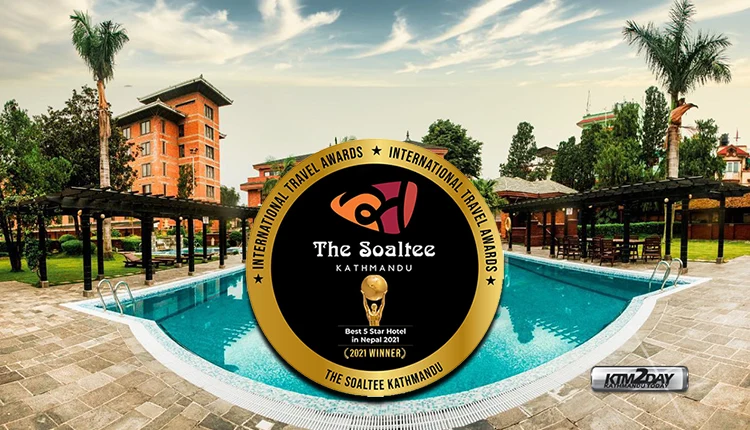 A prestigious International Travel Awards has bestowed Soaltee Hotel with "Best 5 Star Hotel in Nepal 2021" award. Vice President of the hotel, Sudarshan Chapagain said that the award was given due to the service facilities and capacity expansion provided by the hotel.
"It simply came to our notice then. We have been able to get this award because of the continuous expansion of staff training and upgrading along with the capacity expansion of the hotel, 'said Vice President Chapagain.
According to Marketing Executive Pratiksha Basnet, the first category of rooms in the hotel starts from the Executive Room. She said that all the rooms in the Himalayan Wing under the hotel have been renovated and converted into a classic heritage.
She said that the Mega Malhar Hall in the hotel has been completely renovated. She informed that the Indian restaurant 'Kakori' in the hotel is in the process of renovation.
Out of the total 285 rooms of the hotel, 132 rooms are currently in operation, said Basnet.
'Voting for the award is campaigned. The selection is done by the jury appointed by the organizers according to the study and feedback of the overall interior and exterior design of the hotel along with the service facilities, 'she said.