Sony Laser Home projectors VPL-XW7000ES and VPL-XW5000ES Launched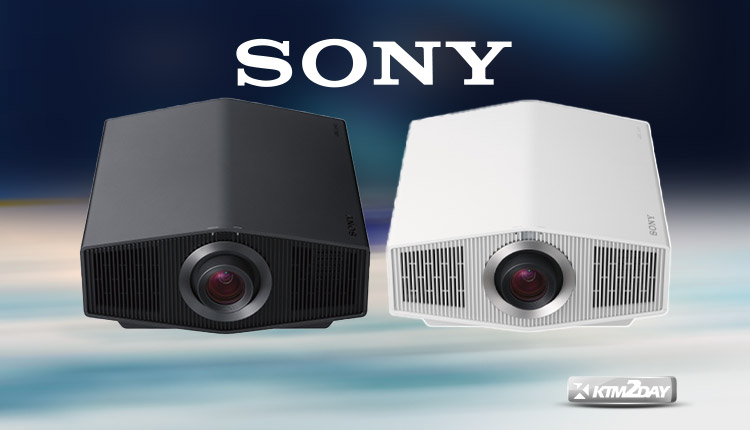 Sony has introduced two new laser home projectors in India, the VPL-XW7000ES and VPL-XW5000ES, both of which use a native 4K SXRD TM (Silicon X-tal Reflective Display) with the smallest native 4K SXRD 0.61-inch panel.
Both projectors provide exceptional image quality in a small form factor thanks to their high resolution and contrast ratio.
Sony VPL-XW7000ES and VPL-XW5000ES features and specifications
Sony's "X1 Ultimate," along with its new wide dynamic range lenses and TRILUMINOUS PRO, is said to produce an unparalleled 4K HDR experience.
One of the new Native 4K HDR laser models from Sony, the VPL-XW7000ES, features 3,200 lumens of brightness and a Live Color Enhancer, allowing for high-quality and colorful pictures even in bright rooms.
A new 70mm Advanced Crisp Focused (ACF) lens with an aspherical front element and floating focus group is also included in this model, promising crisp, high-detail images on the big screen.
The VPL-XW5000ES uses 30% less power per lumen while boasting a brighter 2,000 lumens, improved contrast, and greater resolution.
The projector is able to remaster images in high dynamic range (HDR) using an object-based approach in real time. This prototype is 95% DCI-P3 Color Gamut compliant.
These two laser projectors have a function called "input lag reduction," which is said to increase the display's responsiveness during gaming and maintain high-quality visuals.
There is a 13ms input lag with 2K at 120Hz on the new XW projectors.
VPL-XW7000ES
When compared to its forerunner, the VPL-XW7000ES is 20% more compact and 30% lighter.
Meanwhile, Sony's VPL-XW5000ES is the world's smallest native 4K laser home projector.
Pricing and Availability in India for the Sony VPL-XW7000ES and VPL-XW5000ES
Sony's VPL-XW7000ES costs Rs 16,000,000, while the lower-end VPL-XW5000ES costs Rs 550,000. In India, the two 4K laser home projectors will be available through official resellers beginning at the end of the year 2022.