Sony SRS-XV900 Bluetooth Wireless Speaker Launched in India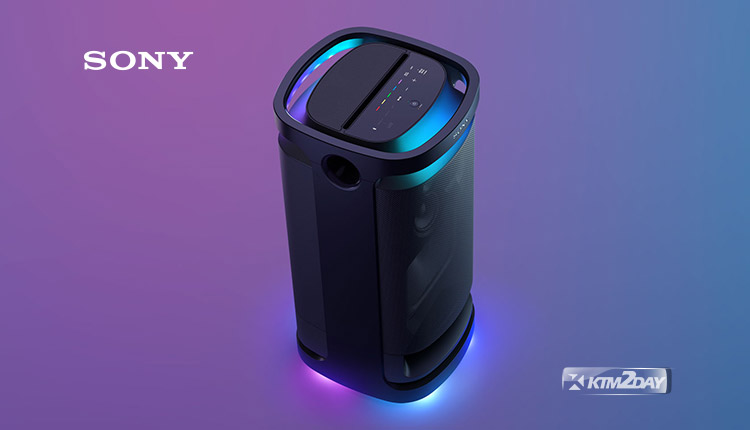 Sony's line of wireless speakers in India recently got a lot bigger. The SRS-XV900 is the most recent model in the company's X-series of wireless speakers, and it reportedly has the most power and volume of any of the speakers in the lineup.
The audio device has both high-end features and a high price tag. The Bluetooth party speaker is meant to provide thrilling audio entertainment for music lovers as part of the company's 'Live Life Loud' promise. Find out in this article what features the SRS-XV900 has right out of the box.
Sony has released a Bluetooth speaker called the SRS-XV900. It has dimensions of 410 mm x 880 mm x 439 mm and a mass of 26.6 kilos. Users will appreciate the speaker's built-in handle and wheels, which make moving the device a breeze.
The music and lighting effects can be managed with a touch of a button on the speaker's top panel. This audio equipment has 360-degree surround-sound and an ambient lighting system.
The Sony SRS-XV900 is a four-way, bass-reflex speaker. Omnidirectional party sound is provided by six tweeters strategically placed front, side, and rear. The X-Balanced speaker unit and Jet Bass Booster ensure powerful low frequencies are heard.
The former is designed with a rectangular diaphragm to cover more ground. It is claimed that no matter where in the room you are, you will hear crystal-clear sound with excellent vocal quality thanks to the carefully calibrated speaker system.
The Sony SRS-TV X900's Sound Booster is responsible for the improved audio quality. Audio-visual content, like videos of live performances, can now be experienced with improved sound quality. When a microphone is connected to the audio device, karaoke fun can also be enjoyed.
You can plug in your guitar or microphone and use the unit as an amplifier. The speaker has a variety of inputs and outputs, including a stereo mini jack, USB Type-A, optical digital input, and Bluetooth Fast Pair.
It is said that the Sony SRS-XV900 can play music for up to 25 hours on a single charge, and that a 10-minute charge will give you enough power for three hours of listening. Protect your battery from damage by never fully charging it again with the help of this handy mode.
If a user's smartphone battery is low, they can plug it into the speaker to recharge it. Features like gesture control and DJ Control are just the beginning of what Fiestable has to offer.
Sony's SRS-XV900 can be purchased for INR 79,900. Starting right now, you can buy it from any and all Sony Centers, major electronics retailers, and online marketplaces in India.