What is Spotify Hi-Fi ?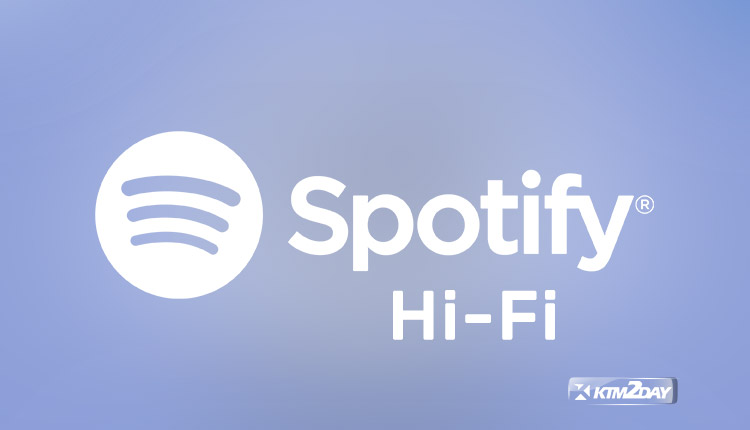 Spotify HiFi, announced over a year ago, has yet to launch. But what is it ? And how can you get it.
Online music streaming makes more efficient use of available bandwidth by compressing the audio stream. While there are a few distinct approaches, all of them use 'lossy' compression.
Spotify, for example, employs the use of the audio compression formats Vorbis and AAC. As a result, in an effort to diminish the file size of the data being transferred, parts of the music file are discarded.
It's compressed until it reaches your Spotify app on your phone or computer, where it's decompressed and played over the speakers or headphones, respectively.
Sample rates might be decreased to reduce the size of the sent files. Unlike a vinyl record, which contains an actual groove, digital music files consist of a sequence of samples that, when played back, allow your brain to reconstruct the sounds in much the same way that individual frames in a film combine to form a moving image.
Specifically, the bitrate of a CD is 1,411kbit/s, which converts to 44.1khz (or 44,100 samples per second). If you make this number less, the files you stream will take up less space on your device.
There are currently several quality tiers available on Spotify, each of which corresponds to a different price point.
Those who aren't paying for Spotify Premium can stream at up to 160 kbit/s using the Spotify app and 128 kbit/s through the online player.
Although Spotify's music plays well, the compression process still removes part of the dynamic range of the original recording.
Once the app decompresses the compressed stream, no data is lost. Pursuing fidelity at the expense of file size reduction, it strives to keep every nuance and detail of the music intact.
So when is Spotify Hi-Fi Coming ?
There had been speculation about a new premium tier featuring CD-quality music compressed using a lossless format for years prior to its official announcement in February 2021.
The company promised that the new, higher-quality streams would "spread out in certain markets later this year."
Spotify HiFi is a "upgrade" for Spotify Premium users which might allow them to stream lossless audio at a considerably higher quality via Spotify Connect.
"We know that HiFi quality audio is important to you. We feel the same, and we're excited to deliver a Spotify HiFi experience to Premium users in the future. But we don't have timing details to share yet. We will of course update you here when we can."

– Spotify  @ Spotify Community Forum
Now it's been months, and we're still waiting. Spotify has been silent as 2023 approaches about when users may expect to hear the company's improved sound quality.
We are able to estimate the costs associated with its impending arrival. The fact that Premium customers will soon be able to upgrade their sound quality to Spotify HiFi and listen to their favorite songs in the way that the artists intended raises the possibility that a new level of service will be released above Premium.
The moniker Platinum looks like a good option, but there is very little information available.
Contrary to the norm, several streaming services, like as Tidal, Apple, and Amazon, offer lossless streaming as an added perk to its paying customers.
So what do I need to play Spotify HiFi?
Although Spotify has a history of supplying lower bitrates through its online interface, it is possible that Spotify HiFi will not be available there.
Sony's ATRAC, FLAC, Spotify's HD-AAC (used in the Premium tier), and Dolby True-HD are all examples of lossless audio compression methods.
You shouldn't need too much out-of-the-ordinary gear to play back Spotify's music, as the company has only mentioned CD-quality audio in reference to its HiFi or Platinum tier, rather than entering the realm of hi-res music that increases the sample rates beyond CDs.
If you want to listen on headphones or speakers that aren't wired, you shouldn't have any trouble (with the usual caveats about analogue connections), but if you want to use wireless headphones, you'll need to make sure that they (and your player) support a higher-bitrate Bluetooth codec, like aptX HD Lossless or LDAC.