Elon Musk's Starlink to apply for commercial license in India by end of Jan 2022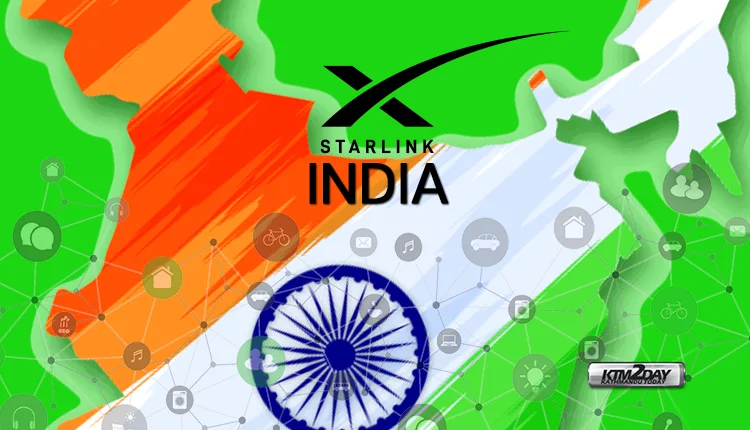 A satellite internet division of Elon Musk's company SpaceX, StarLink, is likely to apply for an Indian business license next year in 2022, according to reports.
By delivering internet bandwidth and other services in India, Musk's company is preparing to set foot in the country.
Sanjay Bhargava, Country Director of Starlink India, said, "We will apply for a business license in India on or before January 31, 2022, providing there are no interruptions or adverse conditions."
If service can be started by the month of April, the business hopes to connect 200,000 StarLink devices by the end of 2022. Rural India will account for 80% of the company's Starlink devices.
Satellite-based Starlink provides low-latency broadband internet to people all around the world (low-earth orbit network). Starlink has a plan to expand its services to rural locations where terrestrial internet infrastructure is difficult to offer.
Amazon's Kuiper and OneWeb will be StarLink's major rivals in India. Bharti Enterprises of India and the British government collaborated to create OneWeb.
More than 5,000 pre-orders for Starlink devices have reportedly arrived in India without the service being started. The Indian government informed its residents last week that they should not sign up for Starlink services. Requesting that Starlink not accept service orders or bookings, the Indian government stated that it was impossible to begin the service until it had been approved.
Starlink has announced that it will no longer accept pre-orders for internet equipment after the Indian government's request. We're attempting to gain approval for this," he wrote on his website.
A $499 (Rs 36,407) one-time equipment charge is required for the Starlink Kit, which is part of the Better Than Beta service offered in the United States and Canada. A $99 (Rs 7,223) a month subscription cost follows. After you return the Starlink Kit, you will receive a full refund of the installation price.
For gamers and those who utilize video conferencing, Ookla found that Starlink has reached 540Mbps download speed with a latency of 6 milliseconds, making the service ideal.
Last month, Starlink Satellite Communications Pvt. Ltd. was incorporated in India as a limited liability business.
For Elon Musk, this is a double victory because his electric vehicle manufacturer Tesla is also establishing an R&D facility in Bangalore, India.