Subisu brings free Health Insurance offer for new and existing customers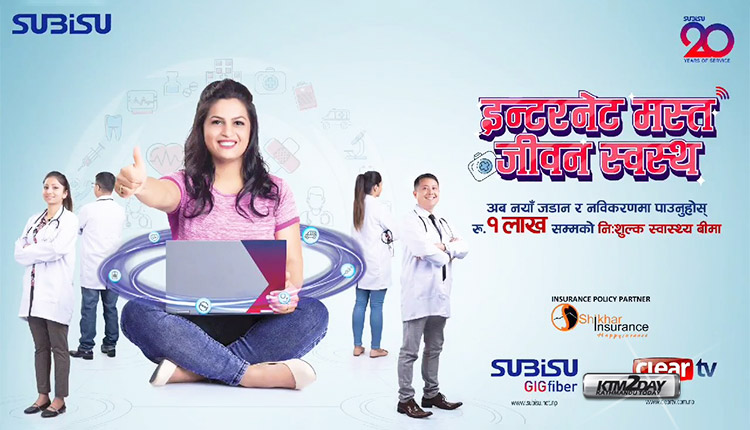 Cable television, internet and network service provider Subisu Cablenet Pvt. Ltd has unveiled a new plan on the occasion of the New Year. The company has come up with a new plan called 'Internet Mast, Jiwan Swasth'.
Under this scheme, Subisu customers will get free health insurance up to one lakh. Keeping in mind the importance of healthy living, the company will provide up to Rs 1 lakh of free health insurance to new and existing customers who installs a new connection or renews internet and clear TV service on yearly packages. New customers are entitled for insurance upto Rs 50 thousand on 6 months package.
The company has stated that the scheme will be implemented in internet packages above 20 Mbps. The company has brought health insurance in collaboration with Shikhar Insurance.
Customers will get health insurance up to one lakh for treatment in Nepal and India. The company has come up with the offer in the belief that it will help a lot in the financial burden of emergency medical treatment.
According to the company, this offer will be for a limited time. More details can be found here.
The company has outlined it's insurance policy as below :